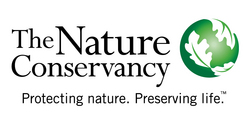 due regard to the rights and interests
(Vocus) April 20, 2009
When:
Monday, April 20, 2009; 11:30 a.m. to 12:30 p.m. ET
Dial-in Number:
1. U.S., Alaska and Canada: 888-334-2993; participant passcode: 3494191
2. International Toll Free:

Germany: 0 800 181 9013
Indonesia: 001 803 017 1058
United Kingdom: 0 800 404 7656
Who:

Ben Namakin, Program Manager for Environmental Education & Awareness with the Conservation Society of Pohnpei in Micronesia and Steering Committee member with the Indigenous Peoples' Global Summit on Climate Change
Stephen MacLean, member of the Inupiat Community in Alaska and conservation program director with The Nature Conservancy
Johnson Cerda, Quichua leader from the Ecuadorian Amazon and Indigenous Advisor for Conservation International's Indigenous and Traditional Peoples Program
Fiu Elisara, Director of the O Le Siosiomanga Society, an NGO that promotes the wise use of natural resources and conservation in Samoa
Egberto Tabo, General Coordinator of the Coordinating Body of Indigenous Organizations of the Amazon Basin (COICA)
Joanna Durbin, Director of the Climate, Community and Biodiversity Alliance (CCBA) who will speak on the development of new REDD certification standards that respect the rights of Indigenous Peoples
Background:
As governments around the world debate how to address climate change, indigenous communities will be among the first and hardest hit. Rising sea levels are displacing thousands in island nations, while droughts and floods are destroying the natural resources indigenous communities rely upon for survival.
Indigenous communities have long played a vital role in protecting the ecosystems that support society as a whole. Much of the world's remaining forests are on indigenous lands, and studies have shown that in Brazil, deforestation in indigenous areas is lower than in government-run protected areas.
As the threats of climate change grow, many indigenous communities are taking action to conserve their vital natural resources – from the mangroves that shield them against storm surges, to the coral reefs that provide them food to the forests that supply clean drinking water. By conserving forests and other natural areas that serve as carbon sinks, indigenous communities are also helping lower the world's greenhouse emissions.
At UN meetings in Bonn and Poznan, indigenous issues drew major attention, and climate legislation recently unveiled in the US Congress specifically calls for "due regard to the rights and interests" of indigenous peoples. Any climate solution must provide equitable benefits to indigenous communities and include their genuine and effective engagement.
Hundreds of indigenous leaders will gather in Alaska April 20-24 at the Indigenous Peoples' Global Summit on Climate Change. And in May, the UN Permanent Forum on Indigenous Issues will meet in New York.
The teleconference will help set the stage for ongoing climate negotiations and how indigenous peoples will play a vital role.
The Nature Conservancy is a leading conservation organization working around the world to protect ecologically important lands and waters for nature and people. To date, the Conservancy and its more than one million members have been responsible for the protection of more than 18 million acres in the United States and have helped preserve more than 117 million acres in Latin America, the Caribbean, Asia and the Pacific. Visit The Nature Conservancy on the Web at http://www.nature.org.
###