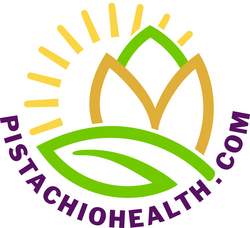 The site's clear division of content and unique offerings to each audience makes it a helpful and useful resource, whether you're a professional dietitian or a conscientious snacker.
Los Angeles, CA (PRWEB) April 24, 2009
PistachioHealth.com, http://www.PistachioHealth.com , the leading online resource for news and health information about pistachios, launches today with a new look, design and interactive content. The re-designed site promotes targeted, effective communications to health professionals as well as consumers, and provides a distinct division of information and interactive tools to each.
"This site breaks new ground in providing health information for both consumers and health professionals, individually, on the health and nutrition benefits of pistachios," said registered dietitian and site developer Kelly Plowe. "The site's clear division of content and unique offerings to each audience makes it a helpful and useful resource, whether you're a professional dietitian or a conscientious snacker."
For the Pros
PistachioHealth.com, serves as a straightforward, educational resource to health professionals seeking the latest health information on pistachios. Along with research studies and factual information on heart health, weight management and nutrition, also offered are client resources including articles, tip sheets, and recipes. The section will be updated regularly with presentations by leading experts in the field including Dr. David Heber of UCLA Center for Human Nutrition, Dr. Cyrill Kendall of University of Toronto, and Dr. James Painter of Eastern Illinois University. Health professionals can also sign up for Go Pistachio! Nutrition News, a quarterly ezine covering recent nut research, upcoming scientific meetings and presentation summaries.
For Pistachio People
PistachioHealth.com now offers a section developed specially for consumers. Visitors can submit nutrition-related questions to a dietitian in the "Ask the Expert" section, and read up on the latest trends and developments in the Health Nut blog. The blog will contain editorials and interviews written by leading doctors, scientists, and nutrition researchers.
The site features interactive health information tools including a tree nut chart illustrating the nutrient content of pistachios as compared to other tree nuts; and an illustrative body model that depicts the nutritional and health benefits pistachios have on the body. A glossary offers definitions of medical and nutrition-related terms - from antioxidants to zeaxanthin - and includes healthful pistachio recipes from entrées to desserts. A "Pistachios in the Press" will showcase noteworthy pistachio media coverage and includes an image library.
About California Pistachios
A 30 gram serving of pistachios, with 49 kernels and 170 calories, provides more than 30 vitamins, minerals and phytonutrients. Pistachios are an excellent source of vitamin B6, copper and manganese; and a good source of protein, fiber, thiamin and phosphorus. Known as the "Skinny Nut," pistachios offering the most nut per 1 oz serving; 30 kernels make a satisfying, delicious snack for about 100 calories.
About PistachioHealth.com
PistachioHealth.com is the leading online source of health information on the nutrition and benefits of pistachios, including research updates and educational materials, to both consumers and health professionals. The site is provided by Paramount Farms, California's largest pistachio grower and processor, as an industry-wide resource. For more information, please visit http://www.PistachioHealth.com.
About Paramount Farms
Paramount Farms is the world's largest vertically integrated supplier of pistachios and almonds. Paramount Farms' 30,000 acres of pistachio orchards, located in California's San Joaquin Valley, are the largest in the Western Hemisphere. Paramount Farms' pistachios can be found in the produce department of grocery stores nationwide sold to consumers under the WonderfulPistachios.com, Everybodysnuts.com, and Sunkistpistachios.com brand names. Paramount Farms pistachios are not a part of the recent Setton Farms recall. For more information visit PistachioRecall.org.
Contact:
Sonya Grigoruk
Paramount Farms
310-966-4681
###