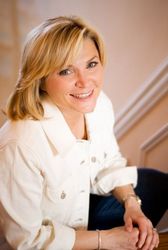 The goal of this renovation is to educate homeowners that you don't have to build a brand new home in order for it to be green
Altoona, Fl. (PRWEB) April 21, 2009
Dr. Anna Marie, Health Specialist for the Weather Channel and host of the nationally syndicated better living show Your Life with Dr. Anna Marie, is teaming up with Greenovation.TV, the world's first internet TV channel for healthy, energy & water saving, green home improvements, to feature the transformation of her energy-sucking 1970's Florida-style ranch home into an eco-friendly, energy and water efficient, and ultimately healthy home.
The 3,000 square foot home, named Terra Verde (Green Acres), sits on 23 acres adjacent to the Ocala National Forest. From the original single pane metal framed windows to the heating oil tank buried in the front yard, this energy & water inefficient home has been untouched since the first concrete block was laid almost forty years ago.
"The goal of this renovation is to educate homeowners that you don't have to build a brand new home in order for it to be green," said Dr. Anna Marie. "This project is a perfect fit for Greenovation.TV whose mission is to help green the 130 million inefficient and sometimes unhealthy homes in the U.S., through practical advice and real solutions. I am very excited to be working with them."
Greenovation.TV delivers free 24/7 on-demand access to fast-paced and entertaining how-to videos that show all the ways to green a home and reduce energy consumption. The site will follow the progress of Dr. Anna Marie's Greenovation of Terra Verde as well as feature original programming, how to videos, and viewer created videos where viewers can share their own GIY projects. Everything needed to create a healthier, more comfortable, more durable, more efficient home, and a better world - one room at a time.
"It's inspiring to work with Dr. Anna Marie," said Matt Grocoff, founder of Greenovation.TV. "She's the greatest cheerleader for green renovation, and she really understands the need to green every home in America. GreenovationTV viewers are lucky to have a resource like Dr. Anna Marie who is willing to share her story from start to finish."
According to Harvard University's Joint Center for Housing Studies, there are 130 million existing U.S. homes with an average age of 35 years - older than any previous time in history. Most of these homes are in desperate need of energy, water conservation, sustainability, safety, and health updates.
Homeowners that are currently unable to sell their homes are opting to remodel instead, in order to maintain their aging homes and protect their investment. Skyrocketing energy prices, mixed with a growing green movement, have more people looking at energy-efficient, sustainable and environmentally friendly choices for their remodels. According to Harvard's The Remodeling Market in Transition, owners are likely to focus their remodeling spending on projects that improve the energy efficiency of homes, generate cost savings, and maintain structural integrity.
Dr. Anna Marie has teamed up with a group of high profile eco-friendly manufacturers including Kohler, Electrolux, Simonton Windows, Icynene, Beam Central Vacuum Systems by Electrolux, and Florida green building specialists Lucia, Kassik and Monday, among others to achieve the Greenovation of Terra Verde.
###