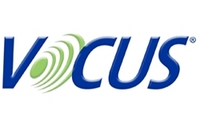 Vocus is a powerful tool that will help our PR department not only spread news and buzz about the clients we represent but will take that coverage to the next level
Lanham, MD (PRWEB) April 21, 2009
Half A Bubble Out, an advertising and marketing agency in Chico, Ca announced today that it has selected Vocus, Inc., (NASDAQ: VOCS) a leading provider of on-demand software for public relations management, to extend the reach of coverage for its clients. With Vocus' PR software, Half A Bubble Out is able to distribute and monitor news for its clients to continue successful, national public relations strategies.
"Vocus is a powerful tool that will help our PR department not only spread news and buzz about the clients we represent but will take that coverage to the next level," said Michael Redman, owner of Half A Bubble Out. "Now we can use the great relationships with Northern California media sources and, with Vocus, build those same strong relationships nationally to help our clients maximize their exposure."
Redman continued, "With Vocus, conventional Public Relations can now be merged with the ability to appear on nationwide circuits. Half A Bubble Out can now provide our clients with publicity opportunities that spread as far as Vocus' national media contacts, reporters and media outlets, which helps as we continue to serve our growing client base across the nation."
Half A Bubble Out, an advertising and marketing agency in Chico, Ca doesn't just take the traditional approach to public relations. With a proven history of helping companies to define their story, Half a Bubble Out designs brands, implements messages and brings their creativity to help create a strategy that will bring results to the organization's bottom line. The firm has had tremendous success with clients in Northern California as well as throughout the country and was looking to bring their client's stories to a national level.
"On top of our PR Department's excellent research, we are proud to be able to offer our clients the reach and results of Vocus' leading on-demand software for public relations," said Redman. "Choosing Vocus is the perfect next step in helping our clients best communicate their story to the rest of the world."
About Half A Bubble Out
Half A Bubble Out is an advertising and marketing agency based in Chico, CA. Its mission is to help companies increase profit by strengthening their marketing chain and strategically telling their story in a compelling way.
About Vocus, Inc.
Vocus, Inc. (NASDAQ: VOCS) is a leading provider of on-demand software for public relations management. Our web-based software suite helps organizations of all sizes to fundamentally change the way they communicate with both the media and the public, optimizing their public relations and increasing their ability to measure its impact. Our on-demand software addresses the critical functions of public relations including media relations, news distribution and news monitoring. We deliver our solutions over the Internet using a secure, scalable application and system architecture, which allows our customers to eliminate expensive up-front hardware and software costs and to quickly deploy and adopt our on-demand software. Vocus is used by more than 3,300 organizations worldwide and is available in seven languages. Vocus is based in Lanham, MD with offices in North America, Europe, and Asia. For more information please visit http://www.vocus.com or call 800.345.5572.
This release contains "forward-looking" statements that are made pursuant to the Safe Harbor provisions of the Private Securities Litigation Reform Act of 1995. Statements that are predictive in nature, that depend upon or refer to future events or conditions, or that include words such as "may," "will," "expects," "projects," "anticipates," "estimates," "believes," "intends," "plans," "should," "seeks," and similar expressions. Forward-looking statements involve known and unknown risks and uncertainties that may cause actual future results to differ materially from those projected or contemplated in the forward-looking statements. Forward-looking statements may be significantly impacted by certain risks and uncertainties described in Vocus' filings with the Securities and Exchange Commission.
###