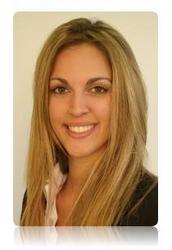 London, UK (PRWEB) April 22, 2009
Zenopa, recruitment consultancy for scientific and medical sales jobs, is continuing its expansion into the Veterinary Industry. Reena Lonsdale joined Zenopa in June 2008 as a Recruitment Consultant. She quickly proved that she was able to be a liaison between candidates and clients and she demonstrated her ability to build quality relationships with, both her candidates in the Veterinary Industry, and her clients in the same industry. It is for this reason that, after six months in the industry, Reena has been promoted to a Veterinary Account Manager position.
Reena, who is now based in our Penn office, has been promoted from a Recruitment Consultant to an Account Manager and will be running the Veterinary Recruitment Department. She will be recruiting for skilled veterinary sales jobs and for some of the largest corporations in the veterinary industry.
Reena joined Zenopa fresh out of University where she obtained a first in Pharmacology. Her main responsibilities at Zenopa entail expanding recruitment in the Veterinary Sales Industry. She will interview all candidates that are interested in one of the positions Zenopa have available, either face-to-face or over the telephone.
Once she has qualified the candidates she is charged with matching the candidates quality's and requirements with the positions Zenopa have available. Reena is also responsible for researching companies in the Veterinary market who might be recruiting. She is charged with researching the company and approaching them to enquire weather she can send CV's through of candidates who match the criteria they are looking for. Reena will aim to develop relationships with the relevant contact in the company to build long lasting relationships between them and Zenopa.
Zenopa Ltd is a leading recruitment consultancy in pharmaceutical sales jobs, medical sales jobs, dental sales jobs, veterinary sales jobs and scientific sales jobs, pharmacy sales jobs and was established some 18 years ago in 1991. It has undergone an organic self funded growth, such that Zenopa now employs in excess of 30 personnel. Its secure financial footing makes it exceptionally well placed to weather the current financial storm.
The recruitment solutions that Zenopa offers include Executive and Sales, in established markets such as Pharmaceutical Sales Jobs, Medical Writer Jobs, Scientific Sales Jobs, Pharmacy Sales Jobs, Dental Sales Jobs and Animal Health Jobs, Veterinary Sales Jobs and newer markets to Zenopa such as Healthcare Communications Jobs, Medical Sales Jobs and most recently FMCG Sales Jobs.
###