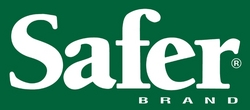 Today's parents are very aware of how prevalent toxic pesticides are in our food system, and they want to keep their children from ingesting those substances
Lititz, PA (Vocus) April 22, 2009
About two weeks ago, First Lady Michelle Obama broke ground on the first White House kitchen garden in decades, inspiring families across the country to plant their own vegetable gardens. But as more Americans turn to organic fruits and vegetables in their quest for better health, they run up against a daunting challenge: ridding their gardens of pests without coating their food in dangerous chemicals.
It's a valid concern. Many synthetic, non-organic pesticides are systemic, which means the pesticide chemicals last weeks in and on the plant and the fruit and vegetables it produces. Understandably, more than a few parents refuse to risk their children's health by using such pesticides, but letting insects destroy the fruits (and vegetables) of their labor isn't a good option either.
Fortunately, there's a way to have a garden and eat it, too. Safer® Brand insect killers and fungicides (http://www.saferbrand.com) are OMRI Listed® -- meaning they have been independently reviewed and found to be acceptable for organic gardening.
Gardeners should not be skeptical about the organic designation. Safer Brand formulations are just as effective as non-organic pesticides, killing insects on contact like their toxic counterparts. Unlike pesticides, however, Safer Brand organic insect killers break down to their natural elements in about seven days, leaving no residual effects on the environment--and providing bug-free, toxin-free vegetables straight from the garden.
OMRI Listed Safer Brand formulations for use on edible plants include:
-Tomato & Vegetable Insect Killer, which targets both hard- and soft-bodied insects;
-Fruit & Vegetable Insect Killer, which kills soft-bodied insects and is a good choice for delicate fruit;
-Garden Fungicide, which protects against plant diseases;
-Garden Dust which targets caterpillars and leaf-feeding worms;
"Today's parents are very aware of how prevalent toxic pesticides are in our food system, and they want to keep their children from ingesting those substances," stated Theresa Metz, Marketing Associate for Safer Brand. "At the same time, today's economic realities are spurring many Americans to grow at least some of their food. The time is right for natural, organic insect killers, and Safer Brand has the broadest line of OMRI Listed organic solutions for the lawn and garden."
To aid gardeners further, Safer Brand carries products from sister companies Ringer® and Gardener's Blue Ribbon™ at SaferBrand.com. Those products include Ringer Compost Plus, a blend of microorganisms that quickly compost yard and kitchen debris into nutrient-rich fertilizer, and Gardener's Blue Ribbon Stake it Easy™, a patent-pending staking system for tomatoes and other vine-grown plants that grows as the plants grow. To learn more, visit http://www.saferbrand.com.
Contact: Theresa Metz
Woodstream Corporation
717-626-2125 Ext. 329
http://www.woodstream.com
http://www.saferbrand.com
###