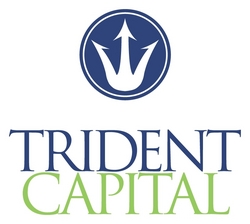 Becky brings extensive industry knowledge and contacts to Trident entrepreneurs and their teams in the security industry, and our portfolio companies have greatly benefited from having someone of her caliber working with them
San Francisco (PRWEB) April 23, 2009
Trident Capital, an international venture capital firm, today announced that Trident Venture Consultant Rebecca (Becky) Bace has received the first Appreciation Award to be granted by the Executive Women's Forum (EWF), a community of the nation's most influential female executives in the information security, privacy and risk management industries. The award recognizes Bace as an integral part of the EWF and the security industry, serving as an expert and mentor for women in this field. The award was presented to Bace at an EWF event held in conjunction with the annual RSA Conference in San Francisco today.
Joyce Brocaglia, EWF president and CEO, said, "We wanted to recognize and show our appreciation to Becky for her vision, dedication, and commitment to the Executive Women's Forum. She has been an integral part of the EWF since its inception in 2002, acting as a trusted advisor and helping the EWF grow to what it is today."
Bace, a Trident Capital Security Venture Consultant since 2002, is an internationally recognized expert in the area of computer system intrusion detection and network security. She offers assistance to Trident's security-related portfolio companies by serving on advisory boards and sharing her experience from years in the field.
"Becky brings extensive industry knowledge and contacts to Trident entrepreneurs and their teams in the security industry, and our portfolio companies have greatly benefited from having someone of her caliber working with them," said Peter Meekin, Trident's managing director. "Beyond her work with Trident, Becky generously shares her wisdom and expertise to help advance the industry as a whole, and she is very deserving of this recognition by EWF for her contributions."
Rebecca Bace Professional Background Bace has over 30 years of experience in computer software and systems, with 25 of those in computer and network security. She spent 12 years at the National Security Agency (1984-1996), where she built the Agency's intrusion detection research program, earning the Agency's Distinguished Leadership Award for that accomplishment. Upon leaving NSA, she went to the Los Alamos National Laboratory, where she served as the deputy security officer for the Computing Division. In 1998, she started Infidel, Inc., a network security-focused strategic consulting firm that serves a wide variety of commercial customers.
Bace serves on the technical advisory boards of Trident portfolio companies Arxan, Clarus, HyTrust, Neohapsis, Qualys, and TriCipher and of other startups in the network security area including Reconnaisance Technologies and Vantos. She formerly served on the technical advisory boards of Trident portfolio companies Sygate Technologies (acquired by Symantec Corporation (SYMC)), Thor Technologies (acquired by Oracle Corporation (ORCL)), and Tablus (acquired by RSA, the security division of EMC (EMC)). In the broader industry, she was on the technical advisory boards of Intruvert, Security Focus, SecureWorks, Tripwire, and @stake, among others. She was a founding principal faculty member for the Intrusion Detection Forum series offered by the Institute for Applied Network Security, and she currently works with several groups developing security training programs for law enforcement.
Bace is the author of "Intrusion Detection" (Macmillan, 2000), NIST's "Special Publication on Intrusion Detection" (SP800-31) and (with Fred Smith) "Forensic Testimony: A Guide for Technical Experts" (Addison Wesley, 2002). She also wrote the chapters on vulnerability analysis and intrusion detection for the "Handbook of Computer Security," 4th and 5th edition (Wiley, 2002; 2008).
About Trident Capital Trident Capital is a leading venture capital and private equity firm with more than $1.5 billion of capital under management, including over $400 million raised in its most recent fund, Trident Capital Fund VI. The firm focuses on investments in the Enterprise Services and Software; Internet, and CleanTech sectors. Within its sector focus, Trident invests across multiple stages, including early and late stage venture capital as well as growth equity. The firm has made over 150 investments since its inception in 1993. Trident has investment offices in Palo Alto, CA and Westport, CT. For more information, please visit Trident's web site at: http://www.tridentcap.com.
###