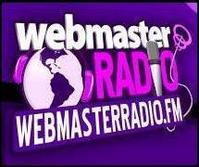 Fort Lauderdale, FL (PRWEB) April 22, 2009
WebmasterRadio.FM, the premier free, 24/7 Internet business radio network focused on the B2B marketplace announces a special series that focuses on case studies from Public Relations Society of America (PRSA) Silver Anvil Award finalists.
Starting Wednesday, April 22 at 2 p.m. (EDT), "Cover Story" presents interviews with finalists for this prestigious prize. Each week, a different finalist will be profiled. The Silver Anvil Awards Ceremony takes place June 4 at the Equitable Tower in New York City.
The Silver Anvil Awards are presented annually to organizations that have successfully addressed contemporary issues with exemplary professional skill, creativity and resourcefulness. Entries are evaluated for their strategic nature of public relations programs using four key components -- research, planning, execution and evaluation. Click here to view the complete list of the 2009 Silver Anvil finalists. In the 60-plus year history of the Silver Anvil Awards, more than 1,000 organizations have been recognized with Silver Anvils for excellence in public relations.
"We are very proud to offer our exclusive Silver Anvil Series on WebmasterRadio.FM," says Brandy Shapiro-Babin, host, of "Cover Story" and CEO, WebmasterRadio.FM. "The ability to hear directly from the breakaway brands and brand makers on their finalist submissions is inspiring. It's a great opportunity for our listeners, including many public relations professionals, to learn how successful campaigns are researched, developed, executed and measured."
"Cover Story" can be heard on WebmasterRadio.FM Wednesdays, 2-3 p.m. (EDT). Each week, our hosts are joined with public relations powerhouses to share and discuss information that is vital and timely for you to maximize your public relations efforts.
About WebmasterRadio.FM
WebmasterRadio.FM lifts the "veiled curtain" of the Internet, bringing the business community together through an interactive radio network. Its listeners are a global group, comprised of everyone from corporate executives and decision makers to small and mid-sized businesses and individual entrepreneurs. WebmasterRadio.FM's stellar line-up of radio programming includes "CoverStory" with Jiyan Wei of PRWeb, WebmasterRadio.FM's official newswire; SEM Synergy with Bruce Clay; "SEO 101" with Ross Dunn and Eric Lander; and more. To tune into WebmasterRadio.FM's live content or check out the show lineup, please visit http://www.WebmasterRadio.FM.
About the Public Relations Society of America (PRSA)
The Public Relations Society of America, headquartered in New York City, is the world's largest organization for public relations professionals with nearly 32,000 professional and student members. PRSA is organized into 109 Chapters and 10 Districts nationwide, and 20 Professional Interest Sections and Affinity Groups, which represent business and industry, counseling firms, independent practitioners, military, government, associations, hospitals, schools, professional services firms and nonprofit organizations. The Public Relations Student Society of America (PRSSA) has 302 Chapters at colleges and universities throughout the United States, and one Chapter in Argentina.
Media Contact: Brandy Shapiro-Babin, WebmasterRadio.FM 954-309-5578
Diane Gomez, PRSA
212-460-1437
###