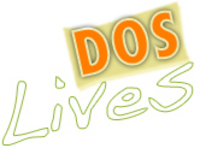 While Obama's stimulus plan is beginning to help Americans, Dos Lives knows that Latinos are in need of quick relief
New York City (PRWEB) April 23, 2009
The global economic crisis has impacted people from all walks of life, including the estimated 44 million Latinos living in the United States. Since the recession began in December 2007, Latino unemployment has risen 4.7 percentage points, to 10.9 percent, according to the Bureau of Labor Statistics. To help Hispanics keep on moving and get through this tough time, the English-language Web site catering to bicultural Latinos, http://www.DosLives.com announces its own Economic Stimulus Package for Latinos living in the United States.
To find out what Latinos really needed in these economic times, Dos Lives took to the streets of "El Barrio" in New York City's Spanish Harlem, asking residents what they would want in their own Dos Lives Economic Stimulus package.
"Everybody needs money right now," said one man and another person said he needed food.
To register for the chance to win a Dos Lives Economic Stimulus Package, visit http://www.DosLives.com and click on the Economic Stimulus Package link at the top of the page. Five winners will receive a basket of items, valued at $100, ranging from music, food, toiletries and even transit passes.
"While Obama's stimulus plan is beginning to help Americans, Dos Lives knows that Latinos are in need of quick relief," said Jon Byington, founder and president of Dos Lives. "You won't need to wait on the Government, to get this relief."
Contestants must be 18 years or older and of Spanish or Latin American descent. The contest runs from April 23rd 2009 - May 8th 2009 and winners will be announced the week of May 11th.
Videos promoting the Stimulus Package give-a-way and interviews with Hispanics in Spanish Harlem, featuring what they say they'd like in their own stimulus package will be posted on Dos Lives throughout the contest.
Companies interested in contribution opportunities for the contest can e-mail stimulus (at) doslives (dot) com for more information.
About Dos Lives
Headquartered in New York City, Dos Lives is written by a team of bicultural Hispanic bloggers in the U.S. and abroad who explore the ever-changing Latino experience in the U.S. and everything that comes with it. In addition to the Web site, Dos Lives produces the weekly Dos Lives Podcast with Jon and Mariana available on iTunes, and microblogs on Twitter.
# # #