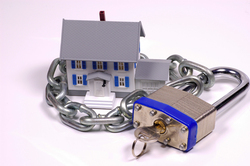 Cardiff, UK (PRWEB) April 24, 2009
The number of robberies and burglaries has gone up in England and Wales, according to crime statistics. New figures showing recorded crimes between October and December 2008 have been released. Burglary figures have increased steadily since summer 2008 and according to the figures, burglaries went up by 4% between October and December 2008 compared with the same period of 2007. It is the second consecutive 4% quarterly rise.
Darren Black, head of home insurance at Confused.com, said:
"It's not surprising to see an increase in burglaries; it's one of the more unfortunate and sinister affects of the recession. It is essential that all homeowners take whatever steps they can to protect themselves. Confused.com estimates a staggering 16 million homes in the UK have no alarm fitted and it's one of the most effective deterrents for would-be burglars.
"Furthermore, if homeowners are faced with burglary, having adequate home insurance can ease the burden of the terrible situation. Our typical customer pays as little as £4 a week for their policy, yet we estimate almost 10 million households in the UK do not have any form of house insurance -- it's just not worth the risk."
Confused.com tips on what to do if you get burgled:
It's every home dweller's nightmare: you return from work, a night out or a holiday to find a window has been forced open and your valuables are missing. Here are 10 things you need to do if you're unlucky enough to get burgled.
1. Phone the Police
Do this straight away -- the sooner you report a crime, the greater chance the crime will be solved. Important: If you suspect that the burglar is still inside -- do not enter! Instead, call the police from outside your property -- preferably from the safety of your car or a neighbour's home.
2. Don't Touch!
A burglar will have left forensic evidence at the scene of the crime. For your best chance of catching the perpetrator, or recovering your stolen goods, don't touch or disturb anything inside or outside of the property until Scene of Crime Officers have looked for fingerprints, footprints, tool marks etc.
3. Itemise Stolen or Damaged Property
Go through your property room-by-room and make a comprehensive list of everything that has been damaged or stolen (including serial numbers and any identifying marks if possible). Both the police and your home insurance provider will require these details.
4. Inform Your Bank
If any debit cards, chequebooks or credit cards are missing, inform your bank or credit card company straight away. They will put an immediate block on your cards being used and then issue replacements. You will also need to do this if any digital storage device (PC, laptop, CD, DVD, USB etc) has been stolen that contains your sensitive financial data. If your passport or driving licence are missing, tell the relevant authority as soon as possible.
5. Get a Crime Report Number
The police give all reported crime a unique reference number. Remember to make a note of this as your home insurance provider will require it when you come to make a claim.
6. Contact Your Home Insurance Provider
Assuming you have home cover, you should be able to claim for stolen or damaged items (home contents insurance) or property damage (buildings insurance). Contact your insurer as soon as possible and complete their claim form (this is when you'll need the list of stolen/damaged property and the crime reference number). Keep receipts and damaged items as a loss adjuster might want to see them.
7. Secure Your Home
Doors or windows damaged during the break-in will need to be fixed immediately. Also, police attending your burglary should point out any obvious weaknesses in your home security. Consider this as an opportunity to upgrade home fortifications to make it harder for a repeat visit from a burglar.
8. Re-Insure
Upgraded security measures could mean a reduction in your home premiums to reflect the lower risk to an insurer, so why not see if you can offset some of the upgrade cost by finding a cheaper home insurance quote.
9. Victim Support
As burglary can be a traumatic event, the police will refer your case to Victim Support, or you can contact them yourself. Victim Support's volunteers offer free counselling, help and advice to victims of crime. You can get in touch by visiting their website or calling 0845 303 0900.
10. Victim Compensation
The police will inform you if the burglar is caught. If an arrest results in a conviction, the court can order the offender to pay victim compensation to cover loss or damage, but you must tell the police in advance if you wish to claim for this.
For further information please contact:
Kelly Davies, Confused.com: 02920 434 272
Darren Black, Confused.com: 02920 435 574
Notes to editors
About Confused.com:
Confused.com is one of the UK's biggest and most popular price comparison services. Launched in 2002, it generates over one million quotes per month. It has expanded its range of comparison products over the last couple of years to include car insurance, home insurance, travel insurance, pet insurance, van insurance, motorbike insurance, breakdown cover and energy, as well as financial services products including credit cards, loans, mortgages and life insurance.
Confused.com has a panel of 60 home insurers -- its typical customer saves £185.25* on their annual home insurance policy.
Confused.com is not a supplier, insurance company or broker. It provides a free, objective and unbiased comparison service. By using cutting-edge technology, it has developed a series of intelligent web-based solutions that evaluate a number of risk factors to help customers with their decision-making, subsequently finding them great deals on a wide-range of insurance products, financial services, utilities and more. Confused.com's service is based on the most up-to-date information provided by UK suppliers and industry regulators.
Confused.com is owned by the Admiral Group plc. Admiral listed on the London Stock Exchange in September 2004. Confused.com is regulated by the FSA.

Based on the average customer savings made in 2008.
###