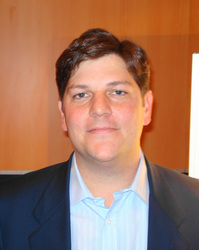 Jersey City, NJ (Vocus) April 23, 2009
Ralston Roberts, senior vice president, SunGard's trading business, says that broker-dealers can use technology to help them meet the cost versus revenue challenge: "Leveraging trade automation and expanding into new markets can help broker-dealers hedge against market volatility and margin compression. With expansion comes increased regulatory burden, which calls for automated surveillance tools. In a tough environment where costs are rising faster than revenues, SunGard is helping firms to reverse the equation through enhanced execution quality, economies of scale, compliance tools and access to more revenue sources."
SunGard helps broker-dealers who are challenged to grow revenues while decreasing expense and risk by helping them diversify the products and services they offer and expand internationally. As a neutral, vendor partner, SunGard recommends and helps broker-dealers manage the volatility, revenue and compliance challenges presented by the economic downturn. SunGard believes three ways broker-dealers can manage through the downturn include: 1. reduce costs through economies of scale gained by using technology platforms that support the entire trade lifecycle; 2. generate revenue through international growth and product expansion; and 3. protect assets through automated processes and prudent compliance.
Key Trends

Financial institutions have experienced rising costs, volatility and compliance requirements
Revenues are tied to shares which have not kept pace with the rise in trade volumes
Managing volatility and market data in the growing options industry is making it more difficult to control trading risk
Greater opportunity in emerging markets are surfacing as the equities and options markets experience rapid change
Larry Tabb, founder and chief executive officer of Tabb Group, says, "Equities businesses have been able to increase revenues in a decreasing commission environment. This has come from automation of the trading process, allowing firms to more efficiently handle their order flow. Increasingly we're seeing more electronic trading in various geographies and in more asset classes."
Bob Greifeld, president and chief executive officer of Nasdaq, says, "Fragmentation is a direct result of regulatory barriers coming down, allowing competition to flourish and bringing a new level of efficiency and dynamic tension in the marketplace. Technology has allowed fragmentation to exist without any penalty to the end users. Through technology, you can create a virtual exchange and a virtual single order book, and companies like SunGard have been at the forefront of doing that."
Rick Bush, head trader at Newbridge Securities, says, "We rely on SunGard because of its comprehensive approach to the trading business and the evolution of its product lines. SunGard's ability to provide access to hundreds of markets around the globe is very exciting and will give our firm the opportunity to capture that world stage."
About SunGard
SunGard is one of the world's leading software and IT services companies. SunGard serves more than 25,000 customers in more than 70 countries, including the world's 25 largest financial services companies.
SunGard provides software and processing solutions for financial services, higher education and the public sector. SunGard also provides disaster recovery services, managed IT services, information availability consulting services and business continuity management software.
With annual revenue exceeding $5 billion, SunGard is ranked 472 on the Fortune 500 and is the largest privately held business software and services company on the Forbes list of private businesses. Based on information compiled by Datamonitor*, SunGard is the third largest provider of business applications software after Oracle and SAP. Continuity, Insurance & Risk has recognized SunGard as service provider of the year an unprecedented five times. For more information, please visit SunGard at http://www.sungard.com.
*January 2009 Technology Vendors Financial Database Tracker http://www.datamonitor.com
Trademark Information: SunGard and the SunGard logo are trademarks or registered trademarks of SunGard Data Systems Inc. or its subsidiaries in the U.S. and other countries. All other trade names are trademarks or registered trademarks of their respective holders.
###