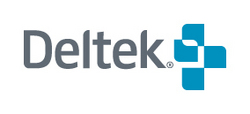 Many firms - especially those in the AEC industry - have been affected by the economic downturn
Herndon, VA (Vocus) April 24, 2009
Deltek, Inc. (NASDAQ: PROJ), the leading provider of enterprise applications software for project-focused businesses, today announced that it is convening a "meeting of the minds" of government and architecture, engineering and construction (AEC) experts on May 13-14, 2009 in Orlando, FL at Deltek's Insight 2009 conference. This national event - "The Stimulus & Beyond: Navigating the Brave New World" - is unique in the industry in scope and focus, and was created to give government contractors and AEC firms real answers on what is happening with the stimulus plan to prepare them to win business in this new era of government spending.
With the passing of the American Recovery and Reinvestment Act and the Federal Government's stated intention to spend billions of dollars annually on infrastructure projects, those firms with practical knowledge of how to win government business and how to work effectively as a government contractor will be best positioned to take advantage of the billions of dollars in government spending. Deltek has leveraged its 26 years of experience supplying specialized enterprise software to government contractors, AEC firms, and the Government itself to convene an event solely focused on helping companies navigate their way to new contracts. Attendees will hear keynote addresses from industry luminaries such as former Congressman and government procurement expert Tom Davis, who will explain acquisition policy in this new era, and McGraw-Hill Construction President Norbert Young, who will discuss where the government spending will occur and how AEC firms need to adapt to win business. Attendees will also hear from 25 additional industry experts throughout the two day event.
The "Stimulus & Beyond" will include keynote addresses, breakout sessions, expert panels, and networking receptions where attendees will receive the information they need to procure and win new business. The event will also give attendees multiple opportunities to network with other companies to explore teaming opportunities and partnering strategies for winning contracts with federal, state and local governments.
"Many firms - especially those in the AEC industry - have been affected by the economic downturn," said Bill Clark, CMO and Executive Vice President at Deltek. "Given that Deltek has long served AEC firms, government contractors, and the Federal Government, we felt compelled to leverage our experience to pull together a group of experts that can cut through the confusion around the stimulus plan and provide our customers with a clearer path to the billions of dollars in government spending. The actionable information attendees will receive at our event will enable them to pursue and win new contracts upon their return from Orlando."
Individuals interested in registering for the event can do so at http://www.deltek.com/stimulusandbeyond .
About Deltek
Deltek® (NASDAQ: PROJ) is the leading provider of enterprise applications software designed specifically for project-focused businesses. For more than two decades, our software applications have enabled organizations to automate mission-critical business processes around the engagement, execution and delivery of projects. More than 12,000 customers worldwide rely on Deltek to measure business results, optimize performance, streamline operations and win new business. Visit http://www.deltek.com.
###