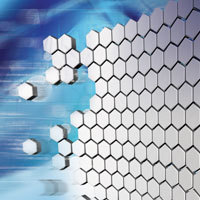 This version of OnCore brings together enhancements that have been under development for almost a year through multiple collaborative initiatives
Madison, Wis. (PRWEB) April 27, 2009
The latest version of the OnCore(r) clinical research management system epitomizes the collaborative development process of software developer, PercipEnz Technologies, Inc. Released April 27, OnCore 9.0 not only sports a sleek new user interface but also incorporates over 200 enhancement requests provided by 20 research organizations.
"This version of OnCore brings together enhancements that have been under development for almost a year through multiple collaborative initiatives," said Tony O'Hare, PhD, chief scientific officer at PercipEnz.
OnCore product development is heavily guided by collaborative projects in which dedicated individuals from various OnCore centers devote their time and energy into planning, implementing and evaluating new functionality in the OnCore system. One such project comes out of the Compliance Collaborative Initiative, which resulted in the new Audit Console. The new functionality allows centers to conduct internal audits of clinical research records managed within, and outside of, OnCore.
In addition to collaborative initiatives, about one-third of the recent enhancements came from users via PercipEnz's "Top 5" program. In this program each research organization that uses OnCore is asked to submit their top enhancement requests. Then, PercipEnz commits to implementing as many of the requests as possible in the subsequent version of OnCore.
"The Top 5 program is a reflection of our commitment to ensure that individual OnCore centers' priorities are addressed along with the collective needs of the broader research community," said Srini Kalluri, president & CEO of PercipEnz.
Probably the most noticeable enhancement in version 9.0 is the new menu system. Users will benefit from easier navigation by the elimination of scrolling and a more consolidated menu structure with drop-down menus.
No functional area of the system was untouched by this development initiative. Everything from Protocol and Subject Life Cycle Management to Biospecimen Management has been enhanced in some way.
Key enhancements to Protocol and Subject Life Cycle Management functionality include improved tracking of staff activities, the addition of user-defined annotations, the ability to track additional Investigational New Drug (IND) and Investigational Device Exemptions (IDE) information, and new data export capabilities.
"Special mention must be made of all the centers who collaborated with us on this version," said O'Hare. "For example, it was collaborator input that helped us hone the Financials Management functionality to better support very large, multi-disciplinary research institutes."
The Financials Management functionality in OnCore underwent major transformation with Version 9.0, which now includes such functionality as the ability to manage multiple versions of charge masters and the ability to view and email billing slips for subject visits.
The OnCore system for biospecimen management (OnCore-BSM) was also greatly enhanced in the latest version. Enhancements include improved configurability of specimen collection schedules for correlative studies, new specimen annotation capabilities, and an extensible dashboard which provides a snapshot of repository activities.
Less noticeable to the everyday user, but increasingly important in today's research environment, is the fact that OnCore 9.0 represents a single clinical and translational research platform for all organizations whether they be a small, single-department cancer center or a very large multi disciplinary research organization. Because all 26 centers that use OnCore are working within the same clinical informatics platform, old barriers to inter-institutional data exchange are eliminated.
Version 9.0 corresponds closely with the launch, in February of this year, of the Crescendo Clinical & Translational Research Exchange. OnCore 9.0 is fully integrated with Crescendo services, which include:
1. Inter-Institutional Data Exchange--allowing seamless transfer of protocols and subject demographics between centers that use OnCore.
2. Metrics and benchmarks--aggregating anonymized data from OnCore centers and allowing individual centers to compare their performance to aggregated averages.
3. IIT Search--allowing people to locate investigator initiated trials conducted at participating OnCore centers.
For information about the OnCore research informatics platform, contact PercipEnz Technologies at (608) 826-6000 or visit the company online at http://www.PercipEnz.com.
Founded in 2000 and headquartered in Madison, Wisconsin, PercipEnz Technologies, Inc. develops enterprise-class clinical and translational research management software. The company's flagship product, the OnCore informatics system, is the nation's most widely adopted clinical research platform among academic research organizations and cancer centers.
The OnCore platform is the result of nearly a decade of experience working closely with large research organizations, including cancer centers and institutes funded by the National Institute of Health's Clinical and Translational Science Award (CTSA) program. By actively engaging users throughout the development process, PercipEnz delivers solutions that address the underlying operational challenges facing organizations and their staff. The OnCore system is a proven, effective, and sustainable informatics infrastructure that supports streamlined clinical research operations. The platform is powerful and secure while providing the flexibility required by individual institutions to support their unique organizational structures and workflows.
# # #