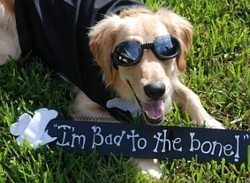 Costa Mesa, CA (PRWEB) April 26, 2009
Family vacationers will want to take along a camera on their recreational outings this year. A good snapshot of beautiful scenery or family fun times could win them up to $125 in the http://www.Family-Vacation-Getaways.com Summer Vacation Photo Contest. Submissions to this free online contest will be accepted from May 2009 through August 3, 2009. Categories of submissions include a wide range of subjects, from cute children or pets on vacation, to stunning scenery, to fun family activities. Although a panel of judges won't decide the major winners until August, contestant's photos may be chosen as the contest's "picture of the week" during the months of June and July, an accomplishment which also earns a prize.
Qualifying pictures must be taken in one of the 50 United States by US or Canadian residents. A limit of 3 family-friendly pictures per entrant is allowed. Contestants should familiarize themselves with the competition's rules on the Summer Vacation Photo Contest web page.
Prize winnings will be distributed by check following the conclusion of the contest and announcement of the winners by the judges in August 2009. Following their summer vacations, contestants should put their cameras away in a safe place. Their photographic equipment will be needed again very soon...for the Family-Vacation-Getaways.com's Halloween Costume Contest which will begin in September.
Family-Vacation-Getaways.com is a photo-filled informational website through which tourists may discover details about Southern California theme parks, shopping and attractions. Since its beginnings in 2005, info about seasonal activities has been particularly popular, with holiday readership including family fun-lovers who live far beyond California's borders. This is the website's first Summer Vacation Photo Contest. However, a past Christmas photo contest and several Halloween Costume Contests have already proven to be popular with readers from all over the USA and Canada.
# # #