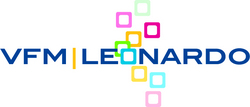 Toronto, ON (PRWEB) April 28, 2009
Online Hotel Merchandising - including visual presentations, providing easy-to-use and portable formats, and creating positive tangential relations with social networking sites--can have an incredible impact on bookings.
Click here to register for this event.
In today's market, it's important for hoteliers to:

Learn more about the fickle and ever-evolving online travel shopper, especially their needs and expectations, before merchandising your products.
Learn how to best play in the online marketplace with offerings that reflect value to consumers as well as the unique selling features of your properties.
Learn how using various forms of rich media to develop an engaging story can serve to differentiate any hotel from its competition--both on your own Web sites as well as social networks and those of third-party intermediaries.
This is the first of a three-part series of complimentary Webcasts, in which hoteliers can learn more about how enhanced Web sites with quality images and virtual tours improve the research experience and generate bookings. Also, learn how to best promote yourself properly on social sites as well as partners operating third-party booking sites.
The panelists, Oral Muir, Senior Director for Global eCommerce Channels at Marriott International who drives several billion dollars in annual sales for the company, Will Powley, Chief Creative Officer at Mad*Pow Media Solutions who works with clients like Fidelity, Google, Intuit, Starwood, and ESPN and Shaun Stewart, Director of Market Management at Expedia who manages a supplier relations team that works directly with hotel partners to strategically utilize Expedia's global distribution channels, will discuss the topic of online hotel merchandising and address questions from attendees LIVE.
The Webcast, sponsored by VFM Leonardo, is moderated by Jeff Weinstein, Editor-in-Chief, HOTELS and available exclusively on hotelsmag.com.
Thursday, April 30, 2009
1:00 PM EDT (12 PM CST)
Duration: 1 hour
Click here to register for this event.
About VFM Leonardo
VFM Leonardo is the world's largest provider and distributor of online visual content for the hotel and travel industry. VFM Leonardo's content library includes more than one million digital photographs, videos and 360° virtual tours for over 80,000 hotels and resorts worldwide. Through VScape, VFM Leonardo distributes this content to its online media network of all four Global Distribution Systems, Pegasus, and 30,000 plus travel-related channels including online travel agencies, travel research and supplier web sites, search portals and major travel intermediaries. VFM Leonardo's online media network includes industry leaders such as Sabre, Galileo, Travelocity, Orbitz, Priceline, Tripadvisor, Yahoo! Travel, Kayak, Google and many more. For more information, visit http://www.vfmleonardo.com.
Media Contact:
Julie Vieth
Communications Specialist
VFM Leonardo Inc.
http://www.vfmleonardo.com
111 Peter Street, 5th Floor
Toronto, ON, M5V 2H1Canada
Toll free: 1.877.593.6634
Phone: 416-263-5446
Fax: 416-593-7572
# # #