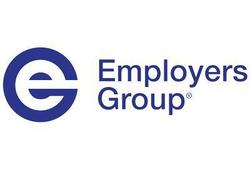 What California employers need to understand is that what they don't know can hurt them - and be costly
Los Angeles (PRWEB) April 28, 2009
Mark Wilbur, President and CEO of Employers Group, California's HR expert and employer advocate, is speaking at the Society for Human Resource Management (SHRM) Staffing Management Conference on April 29, at the Las Vegas Hilton at 2 p.m,
According to Mark, there are a myriad of employment laws and court decisions that determine the rules - all 72,000 of them and counting - that employers doing business in California must follow; further, he will shed light on how companies can become more aware of the risks and stay in compliance.
"What California employers need to understand is that what they don't know can hurt them - and be costly," says Wilbur. "When they are not cognizant about the state's highly litigious environment - laws that have precedence over federal law and those of other states - it can hit them at the bottom line in legal fees for civil claims, penalties, and bad publicity."
Mark is no stranger to California employment law. He has been the running the show since March 2007 at California-based Employers Group, a human resources management organization in existence for 113 years (originally as the distinguished Merchants & Manufacturers Association). Under his leadership, the association has begun serving businesses nationwide.
In the first quarter of 2009 alone, Employers Group has grown its member base by 23%, which indicates its intellectual and financial value is pertinent to companies in this challenging economic climate. Solid, people-oriented knowledge is often the key to success for any business.
California's business growth has surpassed every state and many nations, creating the eighth largest economy worldwide. Rooted in California, Employers Group has expanded its Human Resources services to meet the needs of businesses throughout the U.S., as well as internationally. With partners such as BNA, as well as offering affordable, online training courses applicable to a nationwide audience, the association is gaining momentum as a national leader in HR services, support, and advocacy.
Look for Mark at the SHRM Conference on April 29 and learn more about running a business in California…or anywhere, for that matter!
About Employers Group
Employers Group, a California-based human resources expert and advocate, serves employers nationwide by delivering human resources solutions to its members. Originally founded in Los Angeles as the Merchant's and Manufacturers Association in 1896, the organization has moved from serving the interests of just California employers to helping companies across the globe mitigate risk, cut costs, and advocate for employer rights. Employers Group provides a member helpline with day-to-day guidance about employment laws and regulations, professional development, consulting projects, and compensation and workplace trends surveys. It is the "voice" for businesses in both the judicial system the California Legislature and Congress, advocating for employers every step of the way; thus, thousands of employers have come to rely on Employers Group for "everything HR," freeing them to do what they do best to grow their
businesses. For more information, visit http://www.employersgroup.com
This press release was distributed through eMediawire by Human Resources Marketer (HR Marketer: http://www.HRmarketer.com) on behalf of the company listed above.
###