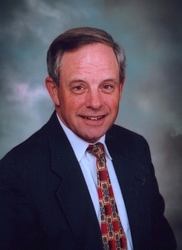 We are pleased to have these new Trustees on board to lead The College as we continue to progress and evolve with the times
Bryn Mawr, PA (PRWEB) April 29, 2009
The American College, the nation's premier educator of financial services professionals, announced today the election of seven new senior financial industry leaders to its Board of Trustees. They are:

Michael A. Bell, Executive Vice President, Life Insurance Division, Pacific Life Insurance Company.
Lee V. Bethel, CLU®, ChFC®, REBC®, RHU®, President, Comprehensive Benefit Services, Incorporated.
Christopher O. Blunt, Executive Vice President in Charge of Retirement Income Security, New York Life Insurance Company.
Edward W. Cassidy, Executive Vice President, Life & Annuity Distribution and Operations, The Phoenix Companies.
Susan M. Cooper, CFP®, CLU®, ChFC®, Executive Vice President, Northeast Division, AXA Advisors, LLC.
John McTigue, CLU®, Managing Partner, The McTigue Financial Group, Northwestern Mutual.
Nikki L. Sorum, Divisional Vice President, Field Distribution and Development, Thrivent Financial for Lutherans.
Robert B. Plybon, CLU®, ChFC®, CEO of Plybon Associates, chairs the 41-member Board of Trustees.
"We are pleased to have these new Trustees on board to lead The College as we continue to progress and evolve with the times," said Plybon. "With the leadership of our Trustees, The American College recently launched http://www.TheWealthChannel.com This online portal is a leading source of insight and knowledge into the creation of financial security through the growth, protection and distribution of assets. With the insight of our new Trustees, The College will continue to remain at the forefront of the technological advances in online learning."
"The worlds of both technology and financial services are innovative; rapidly changing and advancing," said Dr. Larry Barton, President and CEO of The American College. "The American College continues to successfully evolve and integrate the two to offer only the best resources for our financial professionals."
The American College is dedicated to leadership in innovative training and development that helps financial services companies and their employees succeed. As a non-profit educational institution holding the highest level of academic accreditation, The College has served as a valued business partner to banks, brokerage firms, insurance companies and others for over 82 years. The American College's faculty represents some of the financial services industry's foremost thought leaders. For more information, visit http://www.TheAmericanCollege.edu
###