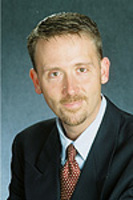 Plano, TX (PRWEB) April 28, 2009
Are you ready for E-Verify? AspireHR, Inc. and Precision Planning are presenting a webinar on Friday, May 1st, 2009 exploring the Federal government's web-based employee verification program and employer options for verifying the employment qualifications of their employees.
The webinar will be held at 1:00 p.m. (Central Daylight Time) on May 1st. It will be presented by WebEx, and there is no cost for attending. To register for the webinar, please use the following link: E-Verify Webinar.
The speakers for the event will be Jack Hofmann, Senior SAP HR Consultant at AspireHR, and Tony Pickell, President and CEO of Precision Planning.
AspireHR is the largest SAP partner in the United States devoted exclusively to the needs of the HR marketplace. Hofmann has more than 12 years of experience in SAP HR system implementations and is a seasoned technical team leader. The company has developed a new software product which provides an interface to the user's SAP HR system and simplifies the employment verification process for the employer.
Tony Pickell has more than 17 years of legal experience and concentrates his practice exclusively in the areas of Affirmative Action, Diversity and Equal Employment Opportunity. He founded Precision Planning in 2001, is among the top Affirmative Action practitioners in the State of Indiana, and is nationally recognized as an industry leader and compliance expert.
If you have questions, please contact Susan Kern at 972 372-2839, e-mail: skern @ aspirehr.com or Tony Pickell at 317-590-4797, e-mail: tony.pickell @ PrecisionPlanningAAP.com.
For Additional Information, Contact:
Susan Kern, Director of Marketing
[email protected]
214-880-0099, Ext. 168
About AspireHR:
Aspire HR is a global provider of Human Capital Management (HCM) Software, Consulting, and Outsourcing support. We deliver HCM business solutions to the world's largest employers.
Our services include cutting edge talent management solutions like E-Recruiting, E-Learning, ESS (Employee Self Service), MSS (Manager Self Service), and SAP upgrades, as well as traditional HR implementation services such as organizational management, benefits, time management, and full payroll.
For more information, please visit http://www.aspirehr.com or call 214-880-0099.
About Precision Planning:
Precision Planning was founded by Tony Pickell in 2001 with a goal to provide exceptional human resource consulting services and assist clients meet their compliance obligations. The company focuses exclusively on the areas of Affirmative Action, EEO and Diversity and have experience working for both regional and national clients in more than 30 states and Puerto Rico.
For more information, please visit http://www.precisionplanningaap.com or call (317) 590-4797.
This press release was distributed through eMediawire by Human Resources Marketer (HR Marketer: http://www.HRmarketer.com) on behalf of the company listed above.
###