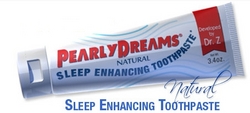 Pill Sales Rise as Financial Anxiety Chases the Sandman Away
Palm Beach, FL (PRWEB) April 28, 2009
The New York Times recently reported increased use of sleeping pills - and increased concerns about sleeping pill side-effects.
With more than one in four Americans say they are literally losing sleep over the economic downturn, sales of over-the-counter sleep aids are on the rise. But non-prescription doesn't mean the same as 'safe.' In an article, titled "Pill Sales Rise as Financial Anxiety Chases the Sandman Away," published April 23, 2009, the Times quotes the concerns of Dr. Phyllis Zee, director of the sleep disorders program at Northwestern University, about over-the-counter aids that use anti-histamines as a active ingredient.
In the article Dr. Zee said, "I don't think there really have been long-term studies to look at their safety and efficacy when taken on a long-term basis." The Times goes on to say that in a 2005 report about insomnia, the National Institutes of Health cited "significant concerns about risks" of such antihistamine sleeping pills, including "residual daytime sedation, diminished cognitive function and delirium, the latter being of particular concern in the elderly."
As the article notes, the active ingredients in leading over-the-counter sleeping pills are antihistamines, like those in allergy pills. Sominex, Advil PM, Tylenol PM and Excedrin PM all contain diphenhydramine -- the same active ingredient as Benadryl, an allergy medicine. (Benadryl describes diphenhydramine on its label as an "antihistamine" while the sleeping pill labels describe it as a "sleep aid.")
But one doctor has tapped long-revered organic sleep aids in his quest to create a natural sleep enhancer. Dr. Arthur Zuckerman, a New York dentist with a 40-year celebrity practice, has invented and patented a new toothpaste that naturally aids sleep. Formulated with Melatonin and organic extracts of Valerian, Balm Mint and Passion Flower, PearlyDreams Sleep Enhancing Toothpaste uses only the highest-quality natural ingredients to ease stress help you drift off to sleep.
"My goal was to produce an effective and natural toothpaste that could reduce stress and enhance sleep without any dangerous side effects," says the prominent dentist. "I aimed to find the perfect balance of natural supplements known to relax, calm and help the body to sleep."
With the same dental benefits as the leading national brands, brushing with PearlyDreams yields cleaner, healthier teeth with an added bonus- a better night's sleep. A 3.4 oz. tube of PearlyDreams retails for $19.95 and is available online at http://www.pearlydreams.net or by calling 1-888-5-PEARLY.
About PearlyDreams
Launched in January 2009, PearlyDreams is a revolutionary, patented new toothpaste specially created to aid and enhance sleep. Formulated with nature's best-known sleep-inducing and stress-reducing ingredients, Melatonin and organic herbal extracts of Valerian, Balm Mint and Passion Flower, PearlyDreams Sleep Enhancing Toothpaste offers a natural solution to chronic sleeplessness. The 100% natural sleeping aid toothpaste is non-habit forming and produced by one of the oldest and most respected U.S. manufacturers.
Warning:
Not intended for use by pregnant or lactating women, individuals with autoimmune conditions, depressive disorders, endocrine disorders, serious illness, or other drug use. Seek advice from your health practitioner prior to use if under medical supervision, taking tranquilizers or sedatives or taking more than 10 mg of melatonin per day. Do not use before or while operating a motor vehicle or heavy machinery. Not to be taken by individuals under the age of 18.
This product is not intended to diagnose, treat, cure, or prevent any disease. This statement has not been evaluated by the Food and Drug Administration."
###