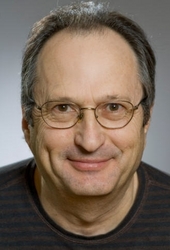 The Anatomy of Buzz Revisited
Toronto, ON (PRWEB) April 28, 2009
Emanuel Rosen, author of "The Anatomy of Buzz Revisited", will give a keynote presentation at Search Engine Strategies (SES) Toronto 2009. The largest search engine marketing conference in Canada, which will be held at the Sheraton Centre Toronto June 8-10, 2009, also announced that it is adding "Monetizing Your Audience: Live Site Clinic" to the agenda.
Now in its sixth year, SES Toronto is considered the definitive digital event for marketers, corporate decision makers, webmasters and search engine marketers (SEMs), including pay per click (PPC) advertisers and search engine optimization (SEO) professionals. The event is organized and programmed in cooperation with the SES Advisory Board, Search Engine Watch and Andrew Goodman, the founder and president of Toronto-based Page Zero Media.
Goodman says, "This year, SES Toronto is being held at the Sheraton Centre on Queen Street West. As always it promises to be the digital marketing event of the year in Canada. With the help of the Incisive Media team, great speakers, and sponsors, we're teeing up another great program to help companies forge through these choppy economic waters with the ultimate in targeted, accountable marketing. And as always, the networking, rooftop tanning, and cultural opportunities are just icing on the cake."
About Emanuel Rosen:
Rosen is the author of the national bestseller "The Anatomy of Buzz" (Doubleday, 2000) and "The Anatomy of Buzz Revisited" (Doubleday, 2009). Prior to writing these books, he was VP Marketing at Niles Software, where he was responsible for launching and marketing the company's flagship product EndNote, which spread to a large extent by word of mouth. It was during this time that he became interested in buzz and especially in how it can be accelerated.
Rosen started his career as a copywriter in Israel. For his work in advertising, he won the Bronze Lion from the Cannes International Advertising Festival, as well as several national awards including two gold medals. He holds an MBA from the University of San Francisco and lives in Menlo Park, California. The Anatomy of Buzz "has managed to generate quite a bit of buzz itself" as BusinessWeek Online noted. The book hit The Wall Street Journal's business best-seller list and is now available in 12 languages.
About Monetizing Your Audience: Live Site Clinic:
What if your audience is growing but you just aren't generating enough revenue from it? In an interactive live clinic and Q&A format, two expert panelists provide ideas about:
1. Seeking appropriate ad networks and platforms;
2. Optimizing your ad layouts and formats for maximum return on your traffic;
3. Choosing your primary revenue driver, be it ads, classified listings, paid services and exchanges, or subscriptions;
4. Deciding when is an in-house ad sales team needed?
5. Navigating the ins and outs of free trial SaaS and content subscription and business models, freemium models, and the "gift economy," real world dilemmas revolving around the extent of free audience growth vs. upgrade-to-paying efforts; and more.
This session in the Nuts and Bolts Track is moderated by Mona Elesseily, Director of Marketing Strategy for Page Zero Media. Speakers include Mike McDerment, CEO and Co-founder of FreshBooks, and Jennifer Slegg, CEO of JenSense.com. Bring your site examples and business model questions, and let us open the discussion to uncover key issues and unlock potential sources of revenue for your company.
For more information about SES Toronto 2009, go to rates and registration details. Register through May 22 to save $150 CAD with the advance rate. To follow news about SES Toronto 2009 on Twitter, go to http://twitter.com/SES_Toronto .
About SES:
Incisive Media's Search Engine Strategies is a leading global conference and training series focused on search engine optimization and search engine marketing. Other Incisive resources for interactive marketers include Search Engine Watch, which provides news and information about search, analysis of the search engine industry, and tools for improving search marketing effectiveness; and ClickZ, which provides digital marketing news, information, commentary, advice, opinion and research.
Incisive Media is a leading global provider of specialized business news and information, in print, in person and online. The company's principal markets include financial services, legal services, commercial real estate, marketing services and risk management. Incisive Media's market-leading brands include Accountancy Age, Computing, Investment Week, Legal Week, LegalTech, Post, Real Estate Forum, Risk, Search Engine Strategies and The American Lawyer.
###