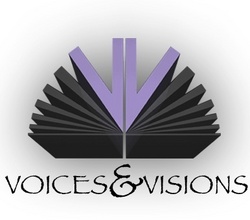 in just a few short minutes, a Voices & Visions video takes our investors into a portfolio company's facility, introduces them to the management teams and products, and gives a sense of the value we've imparted to a company.
Montclair, NJ (Vocus) April 29, 2009
In the current economic climate of poor exit sale figures for businesses, downwardly spiraling investor balance sheets, and a high degree of market skepticism, many private equity firms have shuttered with others likely to follow suit. But analysts predict fertile ground for those that hold their own. They anticipate 2010 to be the magic year when initial public offerings will re-climb and the venture capital and private equity investment market will begin to recover. For the firms still on the ball field at that time, keeping their rosters of investors and adding new recruits will be critical. A mechanism in the toolbox geared to achieving that goal will be bringing investors into the operations of portfolio companies and their management teams through high-energy, colorful and descriptive videos.
One private equity company that has embraced video for that purpose has been The Riverside Company, the largest private equity firm investing in premier companies around the world that are at the smaller end of the middle market. According to Marketing and Communications Director Graham Hearns, "the use of videos at our annual investors' meeting every year is routinely the highlight of our conference, adding a lot of energy and entertainment to the agenda. The videos have a way of bringing our individual investments to life in a way that no presenter or set of slides could ever hope to do."
Key to the success of the videos is having them produced by a company skilled not only in the cinematographic, writing, graphic design, and other related elements, but also knowledgeable about the private equity market and prepared to dive into learning about the nature of the portfolio companies being highlighted. The Riverside Company has worked with Voices & Visions Productions in video collaborations since 2002.
Riverside's Managing Director of Marketing & Investor Relations Christine M. Croissant noted that "in just a few short minutes, a Voices & Visions video takes our investors into a portfolio company's facility, introduces them to the management teams and products, and gives a sense of the value we've imparted to a company."
Voices & Visions, an award-winning corporate video production company, is able to produce videos with that type of impact because of the unique background of its principals. Producer and writer Ellen Friedland began her career as an attorney clerking in the federal district court in Manhattan where a wide variety of complex matters were an everyday occurrence. Director, cinematographer and chief editor Curt Fissel has been a TV documentary cinematographer and editor for almost 30 years. Their collective strengths ensure that every interview and background shot combines a depth of understanding of the subject made comprehensible to the viewer through organized scripts, coherent sound bites, artistic visual angles and effects, appropriate musical scores, and creative motion graphics.
One of the videos produced by Voices & Visions that has been particularly effective for Riverside focused on the South Korean portfolio company of Wiz Korea, an educational entity headquartered in Seoul with over 60 franchises, including four in the overseas market. The company caters to children between the ages of two and seven.
Hearns said the video "allowed us to showcase a new portfolio company and our recent expansion into Asia while breaking up the traditionally formal gathering with a very warm and touching profile on Wiz Korea and the children who attend the preschool. Months after the conference, we continue to hear that this profile was one of the more memorable in recent years."
"Memorable" is a good adjective to be able to use in such a challenging market. In fact, even shrunken budgets for investor meetings might be well-advised to stretch for "memorable" initiatives, especially when skepticism has become so prevalent.
Moreover, noted Friedland, with a little advance brainstorming and planning, some of the material recorded for investor relations videos can have supplemental uses.
"A PE firm can utilize snippets for a range of purposes, including web clips on a variety of topics," she said. "Since all the videotaping is done at one time, the production costs are compressed; only the post-production time for the additional videos is charged."
Friedland and Fissel, who also produce documentaries globally, enjoy working with portfolio companies. "Every company has a story, and storytelling is our passion," Friedland said.
V&V has offices in Montclair NJ and in Los Angeles. The company videotapes throughout the world.
While the private equity investment world continues to reel from the poor economy, firms should consider attracting current and future investors through the use of videos designed to bring them virtually into the portfolio companies in which they are invested. When produced professionally so that the visuals and content are reflective of a depth of understanding of the companies, videos can distinguish private equity firms and give their investors a heightened sense of confidence.
###