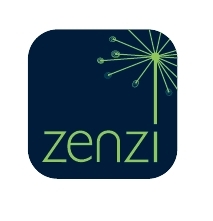 We believe the name Zenzi more accurately reflects our ability to articulate key messages so they resonate throughout the media marketplace
San Diego, CA (PRWEB) April 29, 2009
To better articulate its strategic positioning in the evolving public relations and marketing industry, SZPR has announced its new name and branding as Zenzi Communications. Zenzi means crescendo, the culmination of carefully crafted notes, harmonies and dynamic sounds. The agency's mission is to create a similar phenomenon for its clients.
"We believe the name Zenzi more accurately reflects our ability to articulate key messages so they resonate throughout the media marketplace," said founder and CEO Sarah Znerold Hardwick. "We picked our new tagline, 'Be Known,' because one of our greatest strengths is helping clients continually stay in front of target audiences through multiple PR and marketing touch points."
Established in 2002, Zenzi has grown from a leap of faith by a young entrepreneur to one of San Diego's Top 10 agencies with clients from across the U.S. ranging in size from national consumer brands such as Dreyer's/Edy's Grand Ice Cream and Emergen-C to local leaders Keep A Breast Foundation, Torrey Pines Bank, Aptera Motors and the highly-successful San Diego Restaurant Week.
The new Zenzi logo is vibrant, bold and symbolic of constant progression and expansive motion. It highlights the agency's key brand attributes--energetic, innovative, connected and results-driven.
According to Julian Duval, CEO of Quail Botanical Gardens, "Zenzi has been very important to the many successes we have enjoyed at the Gardens, with five record years of attendance in a row. Clearly this would not be the case if we had anything less than the expert and very attentive service Zenzi has consistently provided."
Zenzi has been recognized by leading PR, marketing and business organizations for creative, distinctive and results-oriented campaigns, including PRSA Bernays Awards (Consumer Product Launch, B2B and Special Events), Best Communications Campaign in Stevie Women in Business Awards, Most Admired CEO Finalist by San Diego Business Journal, Marcom Communicators Awards and many more.
About Zenzi:
Zenzi is an award-winning national communications agency that helps companies of all sizes "Be Known" through local and national media outreach, grassroots events, community relations and online exposure. Our specialty is getting the word out in a hurry by leveraging multiple touch points. Clients include Dreyer's and Edy's Grand Ice Cream, Emergen-C, California Restaurant Association, Skinsational Spa, Wentworth Gallery, Quail Botanical Gardens, Mushroom Networks, Platformic, Enviance, Torrey Pines Bank, Trust Administration Services, Paychex/ Benetrac.com and Mickelson Capital, among others. Zenzi has offices in San Diego, CA and Boston, MA. If you would like to increase market share, break into new industries, find investors or generate qualified leads, Zenzi can help. For more information, visit Zenzi online at http://www.zenzi.com.
# # #