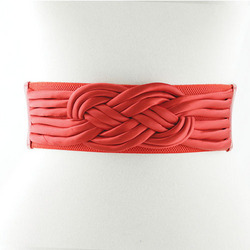 Baldwin Park, CA (PRWEB) April 30, 2009
Showing off in trends not yet out in the market is the perfect way to grab envious looks and score some fashionista points. Being ahead in the fashion world will always be a competitive game. Thus, it is important to always be updated in the hippest and stylish styles when it comes to dresses, shoes, belts and a load of other fashion accessories.
Leading wholesale handbags distributor ComecoInc.Com knows how vital staying ahead in the fashion world is. This season, new styles in wholesale handbags, wholesale belts, and other fashion accessories are introduced that will surely please the eyes of fashion forward gals. A variety of peace cross designs in wholesale handbags are now available for purchase. For as low as $13.00 on retail prices, fashionistas will certainly take pleasure in painting the town red with these chic and trendy wholesale handbags. While some wholesale handbags are available for delivery on or before April 30, 2009, on hand are wholesale handbags in a multitude of colors and styles - handbags, sling bags, and tote bags included.
The latest trends in fashion belts and sunglasses are also in stock in the wholesale handbags manufacturer's massive collection. Swarovski crystal eyewears are the hottest sunglasses to hit the market nowadays and it's high time everyone starts to sport one. Featuring a number of different hues and designs, looking good has never been this easy. Fashion belts as low as $9.00 are also available for purchase and are offered for a limited time only. Choose from rope-inspired belts to croco fashion belts and accessorize in style.
ComecoInc.Com is also the official licensee of GM, Coca-Cola Corporation, CMG Worldwide (for Marilyn Monroe), Elvis Presley Enterprises, and USPS. Being its own manufacturer of wholesale handbags, businesses are guaranteed to a high savings when it comes to wholesale handbags, wholesale belts, wholesale sunglasses, and other fashion accessories. Stylish wholesale wallets, coin purses, compact mirrors, key chains, cosmetic bags, cell phone holders, and MP3 player holders are also available from Comeco Inc.
About ComecoInc.Com
ComecoInc.com, a leading manufacturer for wholesale handbags, wholesale belts, wholesale sunglasses and wholesale purses, also has a vast array of licensed wholesale handbags of Coca Cola, Cadillac, USPS and even Marilyn Monroe. Enjoy wholesale shopping at ComecoInc.com, where customers are guaranteed of the most stylish and affordable wholesale handbags.
###