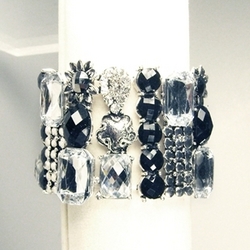 City of Industry, CA (PRWEB) April 30, 2009
Say hello to vivid and vibrant hues this season of spring. Have a make over and replace drab jewelry and shoes with bright colors to welcome the dawn of a new season. Bring out that fashion-savvy chic and get ready to paint the town red with chic fashion jewelry and women's shoes.
CERIWholesale.com, an established distributor of wholesale shoes and wholesale jewelry, understands how important fashion is for women on the go. Time and again, it has been proven that partnering up with CERI Wholesale when it comes to wholesale shoes and wholesale jewelry only brings out the best in every business. Equipped with the hottest and latest trends in wholesale jewelry and wholesale shoes, the online depot certainly takes pride in their fashionable items such as handbags, shoes, jewelry, purses, and other fashion accessories.
This time of the year, colors are in. Chic wholesale shoes that are both colourful and stylish are now on sale at CERIWholesale.com. Spice up outfits with a pair of blue pumps or with a pair of pink wedges. Better yet, show off in style with gladiator heels or studded sandals. At wholesale prices, wholesale shoes can cost as low as $7.50 a pair for a box of 12 pairs. CERI Wholesale's 2009 Spring Collection is to be proud of. Showing off strappy peep toe pumps, sling back high heels, and low wedge shoes in a multitude of sunshiny hues, resellers will surely reap the benefits of trusting wholesale shoes with CERI Wholesale.
In the world of wholesale jewelry, CERI Wholesale also has a proud collection to boast. Beaded necklaces in red and blue, hoop earrings in topaz and black, necklace and earrings sets in rhinestone have already arrived this season in CERI Wholesale's assortment of wholesale jewelry. With each wholesale jewelry crafted to perfection, only a minimum of $200 is required for wholesalers which makes business very easy and hassle-free.
Only having the lowest offer when it comes to wholesale shoes and jewelry, CERI Wholesale does not compromise quality with quantity. With over 2500 trendy designs of wholesale jewelry, wholesale shoes, purses, handbags and other fashion accessories, CERIWholesale.Com guarantees weekly updates on the latest styles. Sign up on their mailing list to be informed of the hippest trends CERIWholesale.Com has in store.
About CERIWholesale.com
Headquartered in the City of Industry, CA, CERIWholesale.com is a well-established distributor of wholesale shoes, wholesale handbags, wholesale jewelry, and other fashion accessories. They offer thousands of products, with new items added on a weekly basis. The main purpose of the company is to offer the highest quality wholesale products at the most competitive prices. CERIWholesale.com is an online wholesale distributor of fashion products; purchasing of individual items is not available.
###