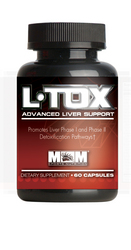 one person has died from use of the over the counter diet pill plus (we had) reports of 23 serious injuries.
Anaheim, California (PRWEB) May 6, 2009 -
The U.S. Food and Drug Administration (FDA) http://www.fda.gov issued a stop product use directive on May 1, 2009. All consumers are urged to stop using Hydroxycut health products which are sold and marketed to U.S. consumers as weight loss supplements.
Consumers reported liver injuries including jaundice, elevated liver enzymes, permanent liver damage, and liver transplant. Seizures, cardiovascular disorders, and rhabdomylosis were also reported. According to federal regulators with the FDA "one person has died from use of the over the counter diet pill plus (we had) reports of 23 serious injuries."
Stressing the importance of a healthy liver, Dr. Phillip W. Harvey, Max Muscle Sports Nutrition's Chief Scientific Officer, recently posted an overview of the company's newest release, L-Tox Advanced Liver Support, on MaxMuscle.com that has sent thousands through the door of their local Max Muscle store to support healthy liver function and its operating efficiency. Max Muscle Sports Nutrition's newest product innovation is L-Tox, for advanced liver support. L-Tox was formulated to help stimulate maximum liver detoxification along with protective and regenerative factors.
"L-Tox contains specific and highly concentrated herbs and nutraceuticals to modulate the two main detoxification enzyme systems in the liver, known as the Phase I and Phase II detoxification systems.," said Harvey. "L-Tox also contains important liver antioxidants and nutrients to nourish the liver for optimal function and health."
The liver is the largest internal organ in the body and comprises about 2% (about 3 lbs) of total body weight. Most of us do not give much thought to the importance of the liver, but it is one of the hardest working organs in the body and plays a major role in metabolism performing more than 500 different functions and thousands of chemical reactions per day.
"Most importantly, the liver is the main organ that filters the blood - about 2 quarts every minute - and it also metabolizes and eliminate toxins from the body," said Harvey. "L-Tox is an important dietary supplement for anyone ingesting large amounts of protein, using androgens, testosterone or pro-hormones, consuming alcohol on a regular basis, using prescription and non-prescription drugs or exposed to air pollutants and other environmental chemicals."
L-Tox was formulated to complement Max Muscle's other intestinal detoxification and health products including, Max Cleanse & Lean, Max Green Synergy, and Max Glutamine. L-Tox will ensure that your liver, gallbladder and intestines are working at optimal function which is essential for peak athletic performance and overall health.
"Keeping the concerns of the recall in the proper context, the most underrated part of the equation is proper nutrition and it's the number one reason why most everyone falls short of their fitness goals. Exercise is important but without the proper nutrition, you will not achieve your goals." said Sean Greene, Max Muscle Sports Nutrition President. "This is so misunderstood and why so many who start diets in the hopes of losing weight, fail miserably."
"The secret is maintaining positive nitrogen balance throughout the day. Translation: protein every 3 to 4 hours. Now how does someone with a busy family schedule do this? That's the easy part once you're educated and that's why you need to find your nearest Max Muscle store by going to the store locator at http://www.maxmuscle.com. Once you are at the store, a Certified Fitness Nutrition Coach will explain to you how to accomplish your fitness goals. There are no short cuts as the recall of Hydroxycut emphasizes."
According to the FDA, Hydoxycut diet pill products are distributed by lovate Health Sciences USA Inc., located in Blasdell, N.Y. Several of the New York health supplement distributors diet pills have been linked to serious liver injuries. The health care supplement manufacturer based in Oakville, Ontario, agreed to recall all Hydroxycut products from the market. Retailers nationwide must remove the products from their consumer shelves and people are instructed to stop using all Hydroxycut products immediately. If you have a medical problem see your doctor or go to the nearest hospital immediately.
###