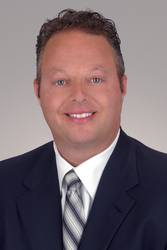 1 of every 5 software programs are stolen and listeners who report software piracy confidentially may be eligible for a reward up to $1 Million
Dallas, TX (PRWEB) May 7, 2009
The Business Software Alliance (BSA) has set its sights on San Francisco seeking software piracy reports. According to TNS Media's AdScope Report, radio station KKGN listeners have heard a new BSA ad 19 times in 2 weeks in addition to one that that has been broadcast 66 times on the same and other stations for 10 weeks. The BSA's latest radio ad states that "1 of every 5 software programs are stolen and listeners who report software piracy confidentially may be eligible for a reward up to $1 Million".
The Business Software Alliance is a global software industry group funded by big name companies, including Apple, Adobe, Microsoft, and Autodesk. The BSA dedicates a substantial portion of its revenue marketing on radio stations and the internet to encourage disgruntled employees and vendors to make anonymous software piracy reports against companies of all sizes. An April 23, 2009 BSA press release indicated that "almost 15,900 end-user enforcement actions were initiated by BSA worldwide, an increase of 14% over 2007".
Robert J. Scott, software piracy defense counsel and managing partner of Scott & Scott, LLP says, "While we understand the Business Software Alliance's desire to protect the intellectual property rights of its software publisher members, the firm believes it's important to inform businesses about some of the questionable enforcement methods the organization uses and offer recommendations for reducing the risks of external software audits from the Business Software Alliance, the Software Information and Industry Association(SIIA) or software publishers".
Companies are not required to cooperate with a request for a software audit either from the publisher or their trade associations, but avoiding litigation is highly unlikely without an agreement to participate in a voluntary audit. The legal and financial implications of software audits can be enormous. The costs, even those that are resolved successfully, are substantial. Businesses that are most prepared will have the greatest success in defending the inevitable software license audit and save money.
Based on the many clients Scott & Scott has represented in software license disputes, the following common mistakes have been observed:
1. Failure to compile and produce accurate installation information.
2. Relying on internal IT staff to respond to a software audit request.
3. Submitting improper documentation in an attempt to demonstrate proof of ownership.
4. Failure to involve experienced counsel to interpret copyright laws and software licenses.
To learn more, visit: http://www.scottandscottllp.com/main/bsa_audit_procedures.aspx , and http://bsadefense.com/about-the-business-software-alliance-why-youre-a-target.asp .
About Us: Scott & Scott, LLP is one of the only U.S. law firms with a practice group dedicated to BSA and SIIA Defense. Our legal and technology professionals provide software audit defense and software compliance solutions and have years of experience successfully defending software audits.
###