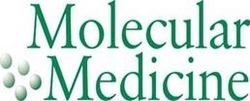 Manhasset, NY (Vocus) May 6, 2009
Nicotine has potent anti-inflammatory properties and British scientists have now found that it is helpful in delaying the effects of ricin, the toxic substance feared in biologic warfare. Jon G. Mabley and his colleagues at the University of Brighton found that nicotine works through the cholinergic inflammatory pathway to block the anti-inflammatory and tissue-destroying effects of ricin, a compound derived from castor beans. The study was conducted in laboratory models but the scientists believe that nicotine agonists could potentially be used in patients exposed to ricin as a stopgap measure before other treatments can take effect.
The British investigators studied the effect of nicotine on animals exposed to ricin and found it reduced death and organ failure. "The protective effect of nicotine appears to be associated with its anti-inflammatory effect, suggesting a possible therapeutic strategy of activating the cholinergic anti-inflammatory pathway following ricin exposure to protect against multiple organ failure. The overall effect of nicotine on maintaining liver and kidney function while reducing systemic inflammation may account for the reduced mortality observed with ricin exposure," the authors wrote.
Activation of the anti-inflammatory cholinergic pathway is now undergoing testing to reduce inflammation in a wide range of diseases.
In another study that appears in the May-June 2009 issue of Molecular Medicine, a team of scientists from Argentina report identifying genomic instability in the mitochondria of cells culled from breast cancer tissue. The scientists analyzed two markers along the mitochondrial DNA and found 38 of the 94 tissue samples showed some genetic instability, suggesting that this could be the mechanism that allows cancer cells to take hold.
You can view all of the articles in the May-June issue by visiting the journal's Web site at http://www.molmed.org.
Molecular Medicine is a bimonthly journal published by The Feinstein Institute for Molecular Research. The peer-reviewed journal strives to understand normal body functioning and disease pathogenesis at the molecular level, which may allow researchers and physician-scientists to use that knowledge in the design of specific molecular tools for disease diagnosis, treatment, prognosis, and prevention. The journal, a bimonthly publication, serves as a forum through which scientists and researchers can communicate recent discoveries to a multi-disciplinary, international audience interested in understanding and curing disease.
To listen to the latest podcast on these studies visit http://www.molmed.org/podcast.html (episode 46).
###