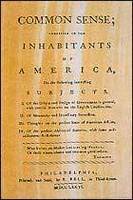 Common sense and our experiences with them will tell us, that the power which hath endeavored to subdue us, is of all others, the most improper to defend and assist us.
Fayetteville, NC (Vocus) May 6, 2009
Today, tyBit.com released its new Ad Parity, an interactive ad module designed specifically to revive the Newspaper industry by enabling it with a powerful online ad module capable of delivering relevant text, banner and video ads to newspapers' websites that match content dynamically and – the publishers and newspapers own and control it. Recent observations by Rupert Murdoch, Senator John Kerry and House Speaker Nancy Pelosi indicate that there is concern about the plight of the nation's newspapers. Recently, Senator Ben Cardin has proposed legislation in support of the declining newspaper industry and today the Senate is holding hearings on the topic.
In a letter addressed to Rupert Murdoch and the members of Congress and the media, tyBit.com CEO Clarence Briggs writes an appeal using the Pen name of "Thomas pain" in the spirit of Paine's 1776 publication Common Sense, a pamphlet declaring the need for the American colonies to break with Great Britain. Briggs believes that traditional print and broadcasting media can only achieve parity with the search engine giants, interactive ad brokers and news aggregators by breaking away from them and implementing their own technologies. Several excerpts from his letter are included below. To read the full text click here.
Briggs belies that the cause of America's newspapers and broadcasting is in great measure, the cause of all Democracy. He states that many circumstances regarding traditional media have, and will arise, which are not local, but universal, and through which the principles of all believers of Democracy are affected.
"One of the essential qualities of Democracy is freedom of speech or expression, and by extension a free and independent press, and this great bulwark of liberty cannot be restricted to the extent that the marvelous diversity of viewpoints becomes threatened. If Congress shall make no law abridging the freedom of speech or press, then will Congress standby and watch that essential Freedom become hostage to the tyranny of Information rearing forth from an Internet Oligarchy…working in concert? Indeed, will the newspapers stand by and witness their own undoing because they are unable or unwilling to adapt…"
Even more disturbing according to the author, is the harsh reality that independent journalism may be falling victim to diminishing ad revenues, and responsible reporting and quality information is no longer independent and diverse. He states that Independent journalism and diversity of viewpoints has fallen prey to the highest bidder.
"The Oligarchic tyranny rules the newspapers benefit yet, dribbles lip service feigning a cooperative partnership while dining on the remains of its partner publishers. They rule through pride and vanity because they have divined the technical lore of Interactive media, and in turn earned the newspapers' concealed contempt. Journalistic perversion and advertising greed are Siamese-twins born from a twisted excuse more terrible than a lie, because an excuse is a lie guarded…"
Briggs examines the grudging, competitive cooperation between the newspapers, traditional media and the Oligarchy, and believes that the best course of action is independence for traditional media. However, he does not believe this is possible without first achieving financial independence from the interactive search and ad network giants. He cautions the industry about partnering with those giants and asserts that traditional media must own its own technology. Just as they own their own printing presses, they must own their own interactive ad platforms.
"Common sense and our experiences with them will tell us, that the power which hath endeavored to subdue us, is of all others, the most improper to defend and assist us."
Briggs paraphrases Thomas Paine "offering nothing more than simple facts, plain arguments, and common sense." His point is that traditional media has practiced independence fiercely for centuries and now is the time to come together at least for the purpose of regaining control of their most precious asset – the news. He proposes the implementation of Ad Parity, a tyBit.com technology that allows traditional media to achieve ad Parity so they can manage, audit, prioritize, synchronize and fully monetize their online properties and content in a way that does not compromise their editorial independence. He points out that during the renaissance era, printing methods based on Gutenberg's printing press revolutionized our industry. I believe that ad Parity can do the same in this modern era.
I Remain
Thomas Paine
###