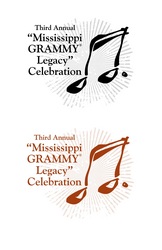 You Can't Always Get What You Want.
Jackson, MS (PRWEB) May 8, 2009
The State of Mississippi's continuing "Birthplace of America's Music" campaign gets a big boost this month with the third annual "Mississippi -- The Birthplace of America's Music -- Celebrates Its Grammy® Legacy" gala. This year the event moves from Jackson, the state capital, to Tunica, situated in the storied Mississippi Delta and just 30 miles south of Memphis. The evening, starring a host of music greats, underscores the fact that Mississippi has been one of the most fertile breeding grounds for music of all kinds with a rich history of producing numerous Grammy winners and nominees. The program will take place on Thursday, May 28th at Bluesville, part of Harrah's Horseshoe Casino and Hotel complex. Proceeds from the evening will benefit the Mississippi Blues Commission's Blues Trail project that places interpretive markers at notable historical sites related to the history and growth of the blues throughout the state.
Hosted by Governor Haley Barbour and First Lady Marsha Barbour and sponsored by Mississippi's own musical innovators Peavey Electronics Corporation, the gala will feature performances by a staggering array of talent reflecting the diversity of the state's unparalleled contribution to numerous genres of music. Headliners include country superstar Marty Stuart, the legendary Charley Pride, R&B icon Dorothy Moore and mythic blues man Pinetop Perkins. Joining them will be soul-gospel greats The Williams Brothers, contemporary blues showman Eddie Cotton, Nanette Workman, one of French Canada's most celebrated vocalists, blues and jazz pianist Eden Brent and Brandon Bennett paying tribute to Tupelo's Elvis Presley. James Burton, the former Elvis Presley sideman who has become a star attraction in his own right will also perform. Sharing emcee duties are noted film actress Joey Lauren Adams and award winning singer/songwriter Paul Overstreet who will also be one of the evening's musical performers.
In announcing the event, Governor Barbour noted, "Our two previous Grammy celebrations were wonderful events that gave us the opportunity to reflect on just how significant the contribution of Mississippi artists has been over the years. We're excited to be moving the festivities up to Tunica with a slate of performers whose talent and career successes prove what we've been saying all along: 'If it's music, it's Mississippi.'"
Jon Hornyak, Senior Executive Director of The Recording Academy® Memphis Chapter commented, "The Recording Academy is extremely honored and supportive of Mississippi's annual celebration of Grammy winners and nominees. The state has been the source of almost fifty Grammy Award winners and today continues to nurture amazing musical souls. The state's influence is simply undeniable."
Sponsored by Peavey Electronics and the Mississippi Development Authority, the event will be preceded by a reception hosted by the Governor and First Lady where the participating performing artists will receive the Peavey Award. Named for renowned music and audio innovator and Mississippi native Hartley D. Peavey, the Peavey Award honors the state's many Grammy winners and nominees as well as individuals who have played a significant role in developing and furthering Mississippi's musical heritage.
About the performers:
Mississippi's Grammy celebration kicks off this year with a performance by Charley Pride who was born in Sledge, Mississippi. Though he loved music from an early age, he was a talented athlete and first played for the Memphis Red Sox of the Negro American League in 1952. He played professional baseball for a number of teams through the late 50's but, after recording some songs at Sun Studios in Memphis, he decided to pursue a career in music. Country greats Red Sovine and Red Foley encouraged the pitcher-turned-singer and Chet Atkins signed him to RCA Records in 1966. The following year he became the first black performer to appear at the Grand Ole Opry since the 1920s. Charley Pride has released 29 No.1 country hits that include "Is Anybody Goin' To San Antone," "Just Between You and Me," "All I Have To Offer You Is Me," the autobiographical "Mississippi Cotton Pickin' Delta Town" and his signature song, "Kiss An Angel Good Morning." During the course of his career, Pride has been responsible for the sale of more than 70 million records worldwide, has won multiple Grammy Awards and was inducted into the Country Music Hall of Fame in 2000. He is a 2008 recipient of the Mississippi Arts Commission's Lifetime Achievement Award.
Marty Stuart was born in Philadelphia, Mississippi and started performing bluegrass before his teen years even began, playing with such greats of the genre as Lester Flatt, Vassar Clements and Doc Watson. Johnny Cash became his mentor in 1980 when Stuart joined Cash's backing band. A member of The Grand Ole Opry for two decades, he is a past President of the Country Music Foundation and continues to serve on the organization's board and has authored several scholarly works on country music history and is a multi-Grammy Award winner. "Sparkle & Twang: Marty Stuart's American Musician Odyssey," a reflection of the artist's personal experiences with some of the most famous stars of American music, is currently the featured exhibition at the Autry National Center of the American West in Los Angeles.
Pinetop Perkins was born in Belzoni, Mississippi more than 95 years ago and is truly one of the last great Mississippi bluesmen still performing. Working throughout the Mississippi Delta in the late 1920's, 30's and into the 40's Pinetop (born Willie Perkins) spent three years with Sonny Boy Williamson on the King Biscuit Time radio show and went on to tour and perform with Robert Nighthawk, B.B. King and Earl Hooker, recording for Sun Records along the way. His brand of boogie-woogie is credited with giving structure to swing music and, later, rock 'n' roll. Pinetop Perkins joined the Muddy Waters band in 1969 and continued to play with the group after Waters' death when they toured as the Legendary Blues Band. A Grammy winner, Perkins in 2005 also became a Grammy Lifetime Achievement Award recipient and was awarded a National Heritage Fellowship from the National Endowment for the Arts. A Mississippi Blues Trail Marker honoring Perkins, chronicling his achievements, was erected just outside Belzoni in 2008.
Paul Overstreet, a two-time Grammy Award winner, is one of the most successful country music songwriters of all time, having been named BMI Songwriter of the Year five times and has been the recipient of both CMA and ACM Song of the Year awards as well as three Dove Awards for his writing in the Christian field. A native of Newton, Mississippi, Overstreet has written songs recorded by a who's who of country greats including George Jones, Randy Travis, Tanya Tucker, Keith Whitley, Alison Krauss, The Judds, Kenny Chesney, Hank Williams, Jr., Glen Campbell, Mel Tillis, Travis Tritt and many others. Overstreet is also an accomplished record producer and as a recording artist in his own right, he has released albums on RCA and now through his own Scarlett Moon label.
Dorothy Moore is a native of Jackson, Mississippi and is best known for the R&B and pop smash ballad "Misty Blue" that topped the charts in 1976. As a child she sang gospel with the New Stranger Home Baptist Choir, later becoming a soloist. She attended Jackson State University where she formed a group called The Poppies that was signed to CBS Records. Her string of hits for Jackson-based Malaco Records following "Misty Blue" included "Funny How Times Slips Away" and "I Believe You." She went back to gospel in the late 1980s but returned to secular music later in that decade. A two-time Grammy nominee, Moore formed her own label, Farish Street Records, naming the enterprise in honer of the legendary neighborhood where she was raised.
The Williams Brothers began their remarkable career in gospel music almost 40 years ago when the late Leon "Pop" Williams founded the group in Smithdale, Mississippi. Today's Williams Brothers, Melvin, Henry and Doug, Leon's progeny, carry on the tradition having broken through nationally in the early 1970's with "Jesus Will Fix It." In 1991, they founded Blackberry Records, the first black-owned and operated record label in Mississippi. This group has received numerous Grammy nominations and is widely considered the most prolific quartet within the entire gospel genre. They are planning to perform a tribute to Sam Cooke who was born in Clarksdale and The Staple Singers whose patriarch Roebuck "Pop" Staples was born Winona, Mississippi.
Nanette Workman is so well known in Quebec that the mere mention of her first name sparks instant recognition throughout French Canada. She was raised in Jackson, Mississippi and, as a child, appeared on local TV, first on the "Mr. Magic Show" and "Junior Time" and eventually hosted "Teen Tempos," her own weekly show. She attended the University of Southern Mississippi but soon moved to New York where she began a career in theater. Though she didn't speak French, she was encouraged to record in that language with her very first record, "Et Maintenant," staying at No.1 on French Canadian charts for 15 weeks, soon mastering the language and hosting "Fleurs D'Amours et Fluers d'Amitie," her own weekly TV show. She worked as a back-up singer for the Rolling Stones and is heard on several tracks on their landmark Let It Bleed album including "You Can't Always Get What You Want." She has lived in France and England and worked with such artists as Johnny Hallyday, Peter Frampton and Yves Martin. Most recently, Mississippi State University has begun a program that provides for students to live together to advance their study of the French language at The Nanette Workman French House.
Eddie Cotton was born the son of a preacher in Jackson, Mississippi, and began playing guitar at the age of four. He attended Jackson State University where he majored in music and began playing professionally at local clubs. In 1995, he left college to pursue his musical ambitions, which led to the creation of a band called The Mississippi Cotton Club. Cotton's impassioned, soulful vocals and fluid, biting guitar combined with his powerful stage presence left no doubt that a new king was claiming his throne as one of the best guitar players to rise from the Mississippi Delta in many years.
Rock and Roll Hall of Fame and Rockabilly Hall of Fame inductee James Burton, the guitar great who toured and recorded with Elvis Presley as part of his TCB Band is one of the best-known musicians in the world and is a recent Grammy Award winner in recognition of his participation in Cluster Pluck last year's Best Country Instrumental Performance. Apart from his work with Elvis, Burton's work with such names as Ricky Nelson, Emmylou Harris, Elvis Costello, John Denver, Jerry Lee Lewis, Roy Orbison and Merle Haggard has put him in the front ranks of instrumental innovators. The James Burton Foundation is dedicated to raising money to provide technical training, music lessons and free guitars to young musicians. Its work is supported by the James Burton International Guitar Festival; this year's edition, set for August 22 in Shreveport, La., is a "Tribute To Elvis" in recognition of the 40th anniversary of Burton and Presley's initial collaboration.
The evening's performers also include Brandon Bennett who, some contend, directly channels the spirit of Elvis Presley. His celebrated act is entitled "Elvis: My Way" and highlights how the life and legend of Elvis Presley continues to be a major touchstone for all Mississippi music.
Eden Brent, a/k/a "Little Boogaloo," is the delightful blues and jazz pianist who was the winner of the Blues Foundation's International Blues Challenge; her current album release, appropriately entitled Mississippi Number One is a tribute to her home, north of Greenville, on Mississippi State Highway 1. She will realize a life-long dream when she performs on the Bluesville stage with Pinetop Perkins.
Joey Lauren Adams, a resident of Oxford, Mississippi, is the evening's co-emcee. The talented actress has appeared in more than 30 films, which include roles in Dazed And Confused, Chasing Amy, Mallrats, Big Daddy and The Breakup. She is writer/director of the feature film Come Early Morning, starring Ashley Judd, a Sundance Festival selection.
About the sponsors:
Event co-sponsor Peavey Electronics was founded in 1965 by Hartley Peavey who, the year prior to the first Grammy Award, built his first amplifier in the basement of his family's home in Meridian, Mississippi. Today, Peavey is still based in Meridian but does business in 136 countries through 33 facilities -- most of which are in Mississippi -- and leads the industry in patents and innovations. Just as Mississippi bluesmen and early rock and rollers inspired Hartley Peavey to pursue his music dreams, so do his musical instruments and sound equipment continue to inspire musicians around the world. It is safe to suggest that virtually every GRAMMY nominee and winner has used Peavey products on stages and in studios over the course of the past 50 years. http://www.peavey.com
The Mississippi Development Authority is the State of Mississippi's lead economic and community development agency. More than 250 employees are engaged in providing services to businesses, communities and workers in the state. The MDA's Economic Development Group focuses its efforts in traditional business recruitment and retention, community development, tourism development and export development while it's Asset Development Group pursues innovative ways to develop unique Mississippi assets such as cultural heritage, natural resources and small town life styles. http://www.mississippi.org http://www.visitmississippi.org
Established in 1957, The Recording Academy is an organization of musicians, producers, engineers and recording professionals that is dedicated to improving the cultural condition and quality of life for music and its makers. Internationally known for the Grammy Awards - the preeminent peer-recognized award for musical excellence and the most credible brand in music - The Recording Academy is responsible for groundbreaking professional development, cultural enrichment, advocacy, education and human services programs. The Academy continues to focus on its mission of recognizing musical excellence, advocating for the well-being of music makers and ensuring music remains an indelible part of our culture. For more information about The Academy, please visit http://www.grammy.com
###