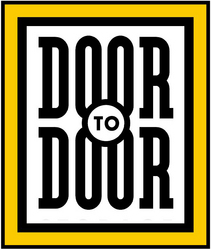 Door to Door is very pleased to be participating with HEAT for its first annual Trash2Treasure event
Kent, WA (PRWEB) May 8, 2009
(Updated Version June 4, 2009) Door to Door Storage, Inc., a leading national provider of portable self-storage containers and moving services, announced in-kind support for the Husky Energy Action Team (HEAT), a student group at Northestern University, for its first annual Trash2Treasure event. Door to Door will provide portable self-storage containers, transportation and warehouse the collected items in support of the event.
"Door to Door's assistance has helped to make this event possible," said Dan Abrams, director of marketing and public relations, HEAT, Northeastern University. "We believe this opportunity to work with Door to Door sets a great example about how to turn a corporate commitment to sustainability into action."
Door to Door currently has five storage units on campus to collect donated items between April 21st and May 9th.The items will then be transported to the Door to Door warehouse for storage during the summer and brought back in the fall to the Northeastern University campus for the large Trash2Treasure garage sale.
"Door to Door is very pleased to be participating with HEAT for its first annual Trash2Treasure event," said Annette Jacobs, president and CEO, Door to Door Storage. "This is yet another way that we demonstrate Door to Door's commitment to sustainability initiatives and the efforts made by members of our community."
Trash2Treasure is organized by HEAT in coordination with the campus Residence Life team. The goal of the event is to reduce the amount of reusable items that end up in the landfill every spring during move out week. Tables staffed by volunteers are placed throughout the campus to encourage students to donate any unwanted items. So far HEAT has collected eight television sets, a Play Station, an Xbox, more than 20 bags of clothing and even a $200 designer handbag. Examples of items to donate include: non-perishable food, furniture, working appliances, working electronics, clothing, sporting items, text books, coat hangers, decorations, and opened laundry detergent/ dish soap.
Proceeds from the sale will be donated to local charities and used to support future Trash2Treasure programs from HEAT. For more information about Trash2Treasure and HEAT, please visit http://www.heat.neu.edu.
###