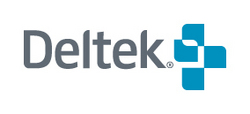 Our partnership with DSPanel will make business intelligence truly ubiquitous for project-focused organizations that use our Vision solution
Orlando, FL (Vocus) May 13, 2009
Deltek, Inc. (NASDAQ: PROJ), the leading provider of enterprise applications software for project-focused businesses, today announced that it has entered into a partnership with DSPanel, a provider of in-context advanced performance dashboard and scorecard technology. Under the terms of the agreement, Deltek will resell DSPanel's Performance Canvas application, which provides key decision makers with easy access to performance information through portals, the Internet and mobile devices.
Deltek will incorporate DSP Performance Canvas into its Vision product line, an enterprise software solution purpose-built for professional services firms. The dashboards provide project-focused organizations with user-friendly, role-based, self-service performance dashboards to display performance metrics and other key business data. There will be 28 dashboards that cover multiple roles in professional services firms including those of the executive, the principal, the CFO or finance director, the organization manager, and the project manager.
"Deltek is the perfect partner for us to bring DSP Performance Canvas to the professional services industry," said Jan Morath, Chief Executive Officer of DSPanel. "DSP Performance Canvas, coupled with Deltek's business intelligence solutions, will help project-focused organizations unlock the potential of their business data and place critical information in the hands of key decision makers in a format they can easily interact with and understand."
"Our partnership with DSPanel will make business intelligence truly ubiquitous for project-focused organizations that use our Vision solution" said Ted Kempf, Vice President of Product Marketing for Deltek Vision. "Now that we have extended our business intelligence capabilities by embedding DSPanel's Performance Canvas, our customers will have an exceptionally cost-effective way to get relevant, actionable, and tailored business information into the hands of every key decision maker."
About Deltek
Deltek® (NASDAQ: PROJ) is the leading provider of enterprise applications software designed specifically for project-focused businesses. Deltek Vision is an enterprise software solution designed for professional services firms to improve business performance, streamline operations, and win new business by integrating a firm's end-to-end business processes by automating the planning, tracking and administration of resources and projects. Visit http://www.deltek.com.
About DSPanel
DSPanel is a global ISV Partner to Microsoft, SAP, IBM and Deltek specializing in delivering in-context advanced performance dashboard and scorecard technology for ordinary business users, using everyday business terminology, on top of the Microsoft, SAP and IBM BI platforms. DSPanel's products, Performance Canvas and Portal Edition, are used to create performance dashboards, mashboards and scorecards for presenting information. The products are sold through reselling partners worldwide and through OEM deals as part of integrated BI Solutions. The company focuses heavily on end user driven innovation, along with superior performance and software flexibility, thus providing a competitive edge to our Customers and Partners in real time decision making and action. Visit http://www.dspanel.com.
###