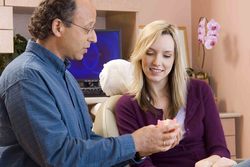 Dentistry and dental hygiene have always been in the forefront of preventative care. Now we are in the forefront of planetary care
Berkeley, CA (PRWEB) May 14, 2009
The Eco-Dentistry Association™ (EDA), an international association of dental professionals, was launched today by the creators of the country's first green dental office to give colleagues access to eco-friendly practices and consumers the power to encourage their dentists to adopt earth-friendly methods.
Imagine this…

If every U.S. dental office installed a device capturing mercury-containing waste, at least 7400
pounds of toxic waste would be kept out of the nation's water supplies each year.

By switching to reusable and non-toxic disinfection methods, the dental industry would
prevent...
o 680 million disposable chair barriers, light handle covers and patient bibs, and
o 1.7 billion instrument sterilization pouches from ending up in landfills yearly.
The Eco-Dentistry Association offers dental professionals practical tips on reducing waste and pollution and conserving resources, like using cloth wrappers instead of disposables to sterilize dental instruments, installing energy efficient lighting, properly disposing of mercury-containing dental waste, and planet-friendly building and office methods, like non-toxic paint and recycled copy paper.
It provides the public with information about digital x-ray systems which reduce radiation exposure by up to 90%, dental appliances free from the hormone-disrupting chemical, bisphenol-A, found in many plastics, and questions to ask their dentists about environmental stewardship.
To date the new planet-friendly organization has registered eco-conscious members in 20 U.S. states and Canada. The group's members hail from all over the country including unexpected places like Waxahachie, Texas, Beachwood, Ohio and Fort Bragg, North Carolina.
The organization is the brainchild of Dr. Fred Pockrass, a dentist, and his lawyer turned entrepreneur wife, Ina Pockrass. Six years ago, the couple created the model for eco-friendly dentistry, and operates their own successful dental practice in Berkeley, California, the first in the country to be certified as a green business. They formed the organization to stimulate a movement in the dental industry to employ environmentally-sound practices.
"Dentistry and dental hygiene have always been in the forefront of preventative care. Now we are in the forefront of planetary care," said Dr. Pockrass. "The Eco-Dentistry Association gives dental practitioners a single point of contact for resources and research to green their practices and access to a collaborative community of like-minded professionals."
"While some people still think that doing environmentally responsible business costs more," according to Gil Friend, CEO of Natural Logic, a sustainability consulting firm that analyzed costs and benefits for the EDA, "our study busts that myth. Nearly every eco-friendly innovation is also friendly to the bottom line. Even simple things, like making the switch from paper patient charting to digital charting, can yield an immediate payback."
More information can be found at http://www.ecodentistry.org
###