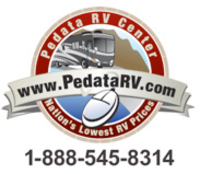 RV camping experiences on public lands are often what make an RVer and RVer
(Vocus) May 14, 2009
With over 400 million acres of public lands offering free camping, RV travelers can save even more on vacation costs. National Forest Land, City & State Parks, National Recreation Areas and Bureau of Land Management (BLM) are all paid for with tax dollars and as such, camping is free or low cost. Amenities may be rustic; no water, no pools, cable TV or miniature golf courses. However, public lands offer spectacular views and rustic get-a-ways.
Some states offer recreation permits that allow free Motorhome camping on state lands. Arizona for example offers a public lands recreation permit for $20 which allows the permit holder free camping on all state land in Arizona.
The Bureau of Land Management was established in 1946 and now manages 256 million surface acres of land spread across grasslands, forests, high mountain landscapes, artic tundra and desert vistas. BLM land accounts for 13% of total land surface of the US. Publiclands.org can help locate campgrounds, activities and amenities.
Part of the Department of Agriculture, the National Forest Service protects 193 million acres of land. Often set beside National Parks, the landscapes often overlook National Park treasures. Be prepared to drive down dirt roads for some of the best sites. Use established camping areas with fire rings when possible.
http://www.rv-camping.org/FreeRVCamping.html identifies campgrounds by state and rates noise levels, scenery and amenities.
Dogs are welcome on public lands, but not in National Parks. Many places may have leash laws so be aware of rules and regulations before setting up camp.
"RV camping experiences on public lands are often what make an RVer and RVer," says Clint Ethington of Pedata RV.
For More Information:
For more information on Pedata RV Center or current trends in the RV industry contact Clint Ethington, General Manager, at clint (at) pedatarvcenter (dot) com or by phone at: 1-888-545-8314 or 520-807-0900. Or visit Pedata RV Center online at http://www.pedatarvcenter.com.
###