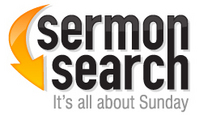 The combination of a database with powerful church media and online Bible Study Tools for theological study will aid pastors in their preparation for not just Sunday services but all areas of ministry within the church.
Richmond, VA (Vocus) May 14, 2009
SermonSearch.com, the leading online resource for sermon outlines and church media, has expanded their partnership with Worship House Media to include all new worship media in SermonSearch's database of church resources. Through this partnership, SermonSearch.com aims to make multimedia more accessible to the majority of churches in America who face budget, time, and in-house talent constraints by offering a free 30 day trial with free sermons and worship media.
"We want to give pastors the resources and tools they need to create compelling, life changing sermons and worship experiences without draining the church budget or requiring additional time from church staff that could be better utilized in other areas of service," said Tom Perrault, Senior Vice President of Salem Web Network. "The combination of a database with powerful church media and online Bible Study Tools for theological study will aid pastors in their preparation for not just Sunday services but all areas of ministry within the church."
Pastors and church leaders are able to sign up for a free trial on SermonSearch.com and receive 30 free sermons and 3 free worship backgrounds. The website's media collection features over 20,000 sermons, 2,000 video illustrations, and 8,000 motion and still backgrounds. The downloadable sermons by well-known and respect pastors such as Adrian Rogers, Johnny Hunt and Charles Stanley make preparing for Sunday easier while providing more time to focus on other ministry needs.
In addition to the large database of media, SermonSearch.com also aids pastors in their study of Scripture with Bible Study Tools found at bible.sermonsearch.com – a free online Bible resource center with over 29 translations and a library of commentaries, concordances, lexicons, and more – all with the ability to personalize text with highlighting, flagging verses, and online note-taking.
"Incorporating visuals into today's church is imperative as media can help pastors communicate visually in ways that words simply cannot," said Jeff Parker, Vice President at Worship House Media. "Though budgets are justifiably tight, church media is still a good value for a church, especially a church without the means for a media team. Our partnership with SermonSearch.com will help make that possible."
For more information on the free trial offered by SermonSearch.com visit: http://www.sermonsearch.com/freetrial.
About SermonSearch.com:
SermonSearch strives to be the premier Internet resource for pastors, lay ministers, and church leaders to access sermons and Bible-study content and tools. SermonSearch is a database-driven website containing over 20,000 sermons by well-known pastors and speakers. Used as a valuable research tool, SermonSearch sermons will stimulate new ideas within Christians, and help pastors customize their teachings to fulfill their congregation's needs. An additional database of over 8,000 backgrounds, 2,000 video illustrations will aid in creating powerful worship experiences. Visit: http://www.sermonsearch.com.
About Salem Web Network:
Salem Web Network, the online division of Salem Communications, began in 1999 with a single website – OnePlace.com. Today, SWN consists of 12 national sites, including the most well-known brands in the faith marketplace, such as Crosswalk.com, OnePlace.com, BibleStudyTools.com, and Christianity.com. Additionally, more than 50 radio station websites are part of SWN's platform, which now reaches more than 7 million users every month. Visit: http://www.salemwebnetwork.com
About Salem Communications:
Communications (NASDAQ: SALM) is a leading U.S. radio broadcaster, Internet content provider, and magazine and book publisher targeting audiences interested in Christian and family-themed content and conservative values. In addition to its radio properties, Salem owns Salem Radio Network(R), which syndicates talk, news and music programming to approximately 2,000 affiliates; Salem Radio Representatives(TM), a national radio advertising sales force; Salem Web Network(TM), an Internet provider of Christian content and online streaming; and Salem Publishing(TM), a publisher of Christian-themed magazines. Upon the close of all announced transactions, the company will own 93 radio stations, including 59 stations in 23 of the top 25 markets. Additional information about Salem may be accessed at the company's website, http://www.salem.cc.
Contact: Kristie Rutzel
(804) 205-9674
kristie.rutzel(at)salemwebnetwork.com
###