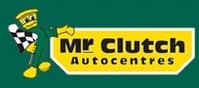 Faults and defects that cause harmful emissions can develop in less than 12 months (during yearly MOT tests) so it is important to keep track of emissions between tests
London (PRWeb UK) May 15, 2009
UK autocentre, Mr Clutch, is highlighting the significance of emissions testing as many drivers are unaware that if their car fails the emissions test, the car will not pass an MOT until all remedial work has been completed. With growing concern about the environment, it is imperative that vehicle emissions are kept under control. The Vehicle Operator Services Agency (VOSA) checks that vehicle emissions adhere to environmental rules by carrying out metered emission checks at the roadside along with compulsory checks during an MOT.
An exhaust emission test is carried out during an MOT test and it applies to all gas and petrol powered vehicles with four or more wheels, but which emission test carried out depends on the age of the vehicle: if the vehicle was first used before 1st August 1975, a visual test will be carried out. However, if the vehicle was first used after 1st August 1975, a metered test will apply.
"Many motorists think that if the car they are driving has no mechanical fault then the car is perfectly fine to use," said Joseph Yussuff, managing director of Mr Clutch. "But if a vehicle fails the MOT then a certificate will not be issued until corrective work has been undertaken. This is what we are really trying to draw motorists' attention to."
It's not just the MOT test that drivers need to be concerned about. Local authorities are clamping down on problem areas where emissions are noticeably higher. A number of borough councils have designated AQMAs and, under sections 82 and 83 of the Environment Act 1995, they can test random vehicles at roadside and issue penalties to drivers whose vehicles exceed the limits. If this happens, a prohibition notice will be given and the driver will have time to repair the vehicle. But if the vehicle is in serious danger of breaking the illegal emission limits, the prohibition notice will come into effect straight away and the vehicle will not be able to be used.
The obvious way to cut harmful emissions is to discontinue use of cars - but in reality this isn't really possible, so it's important to maintain the vehicle. "Faults and defects that cause harmful emissions can develop in less than 12 months (during yearly MOT tests) so it is important to keep track of emissions between tests," said Joseph.
Mr Clutch offers motorists full MOT testing at more than half its autocentres across the UK. In addition, Mr Clutch offers competitive prices and MOTs can be completed in as little as 35 minutes.
For more information, visit: http://www.mrclutch.com.
About Mr Clutch
Mr Clutch was established in 1978 by brothers Joseph and Will Yussuf. The family-owned business keeps hold of its original values and is one of the UK's most trusted autocentres, with more than 40 garages throughout the UK.
Mr Clutch offers a range of comprehensive services including servicing, MOTs, brakes, tyres and clutches.
# # #