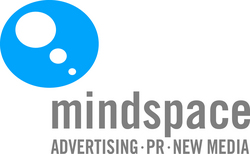 We have clients at various stages of their evolution who are asking for everything--branding, website development, social media, direct marketing and public relations.
Tempe, AZ (PRWEB) May 20, 2009
Mindspace, a full-service Tempe-based advertising, public relations and new media agency, announced the addition of several new employees to the rapidly-expanding company.
The additional employees were hired to accommodate several new clients that joined Mindspace in the first quarter of 2009, including Elluminate and Identity Theft 911, along with organizations dealing with property tax reassessment, home loans and solar installations.
The new hires include two Integrated Account Executives to manage and oversee all client activities-- from marketing to public relations to strategic development.
"Many clients that historically used only one of our services are now taking advantage of multiple integrated service lines. They realize that the only way they are going to get recognized in this market is by having a complete messaging solution that's consistent between all mediums," said Brent Shetler, Principal and Creative Director of Mindspace. "We have clients at various stages of their evolution who are asking for everything--branding, website development, social media, direct marketing and public relations."
Two account coordinators were also added to the account services team to assist on all public relations and integrated accounts, and a senior web developer was added to the new media team to keep up with clients' growing interactive demands.
Evan Blomquist joins the Mindspace new media team as a Senior Web Developer. In addition to developing industrial strength web applications since the dawn of the commercial Internet, he has been recognized as a pioneer in Free/Open Source software education and has taught thousands of IT professionals around the world how to leverage Linux for stable and efficient information solutions. He is also the author of Linux for Dummies.
Jeffrey M. Hecht joined the public relations team as a Senior Account Executive. Prior to his position with Mindspace, he was the Director of Public Affairs for The Ellman Companies--a Phoenix based commercial real estate company whose major developments have included Westgate City Center and the Jobing.com Arena in Glendale. He also spent six years as the Director of Corporate Communications with the Phoenix Coyotes Hockey Club.
Hired as an Integrated Account Executive, Jessica L. Hansen brings six years of experience in the public relations industry working in an agency environment. She recently served as the Senior Public Relations Account Executive at McMurry, where she supported a diversified portfolio of clients in high tech, consumer goods and hospitality. Jessica is actively involved in the community and currently volunteers as President-Elect with the Phoenix chapter of the International Association of Business Communicators (IABC).
Sarah Sbordone joined Mindspace as a Public Relations Account Coordinator. Prior to her position with Mindspace, she was with Brodeur Partners, where she managed client activities for established consumer and B2B technology-focused clients. Sbordone's broad client background also includes work at The Phoenix Symphony where she contributed to the marketing, public relations, and design efforts of the organization.
Whitney Liem was hired as an Account Coordinator and will be working on a variety of Mindspace public relations and integrated accounts. She is a former Associate Account Executive for GolinHarris International Public Relations where she was responsible for the day-to-day client communications for such clients as Toshiba's Storage Device Division as well the Children's Hospital of Orange Country.
About Mindspace
Mindspace is a full-service advertising, public relations and interactive agency that has experienced tremendous growth every year since it hung out its shingle, in terms of both revenues and clients. The company embraces its Client First philosophy, offering clients its best ideas, thinking and efforts in a collaborative environment. Extremely strategic, highly creative, and just a little bit left of quirky, Mindspace goes beyond pretty pictures and clever copy to solve business challenges and maximize the value created. With business-to-business and business-to-consumer customers on both coasts, and in-between, this highly decorated, international award-winning agency is building a loyal following of clients and employees. For more information, please call 480.941.8497 or visit http://www.mindspace.net.
###