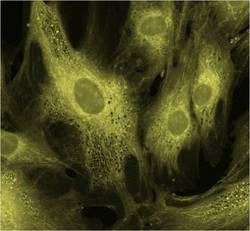 ASCTA has established guidelines of the highest standards so that American doctors can begin treating patients in the safest manner and do so in the foreseeable future rather than years or decades later if left to federal quagmire
Broomfield, CO (PRWEB) May 19, 2009
The American Stem Cell Therapy Association (ASCTA) announced today the availability of the world's first clinical guidelines to allow U.S. doctors to safely begin using the patient's own stem cells to treat disease.
ASCTA was formed in response to the FDA's position that the patient's own stem cells are considered drugs and should be regulated as such. Strong opposition by physicians and patients worldwide motivated the effort to research and publish scientific guidelines that provide the medical community with standards under which adult stem cell therapy can be practiced safely. These stem cell therapy guidelines represent the world's first clinical guidelines designed to facilitate safe stem cell therapy practice. A key aspect of the document is the concept that adult stem cell therapy with the patient's own cells is governed under the practice of medicine, not under drug production guidelines.
Barbara Hanson, the founder of StemCellPioneers, stated, "We are very excited to see the progress of these guidelines. They form the blueprint for access to safe stem cell therapy here in the U.S. by millions of patients whose lives depend on new medical approaches to diseases and conditions."
Since the ASCTA's recent announcement that it was producing guidelines for care with stem cells, the organization has been flooded with emails and calls from both patients and physicians expressing support for the effort. In addition, a patient-driven movement, called SafeStemCellsNow, has formed at SafeStemCellsNow and is rapidly growing as word of the movement has spread.
Adult stem cells can be processed with the same techniques commonly used in existing in-vitro fertilization (IVF) labs. "Like the human cells and tissue used in IVF, adult stem cells are not drugs," stated Christopher J. Centeno, M.D., a physician who worked on the guidelines and whose medical practice includes the use of the Regenexx procedure, which uses patients own stem cells to treat orthopedic conditions. "Making the stem cells in your own body a drug won't make them safer, will dramatically reduce availability of treatment, and will increase bureaucratic red tape." stated Dr. Centeno.
"ASCTA has established guidelines of the highest standards so that American doctors can begin treating patients in the safest manner and do so in the foreseeable future rather than years or decades later if left to federal quagmire," stated Zannos Grekos M.D., an American Cardiologist and Director of Cardiac and Vascular diseases at Regenocyte Therapeutic, a company successfully treating patients with heart disease such as congestive heart failure and lung disease such as pulmonary fibrosis, COPD, and pulmonary hypertension.
Adult stem cells have undergone much more research than embryonic stem cells and thus are closer to real world treatments. These adult stem cells are taken from the patient's own body (autologous) and ACSTA believes that they are therefore safest for use in treating patients.
About Safe Stem Cells NOW!
The Safe Stem Cells NOW! Movement was started by the American Stem Cell Therapy Association (ASCTA) and driven by its patient members. The movement's goal is to inform patients and physicians that their ability to access safe stem cell treatment is being heavily restricted by pharmaceutical industry agenda's and by the FDA. For more information, visit SafeStemCellsNOW.
About ASCTA
The ASCTA is a physician group comprised of various medical and surgical specialties whose goal is to bring safe stem cell therapy to patients by establishing laboratory and clinical guidelines. For more information, visit ASCTA.
About Barbara Hanson
Barbara Hanson is the founder of StemCellPioneers, the largest patient-moderated forum for stem cell discussion and support for those seeking, or who have received, stem cell treatment.
About Christopher Centeno, M.D.
Christopher Centeno, M.D. is a board certified pain management specialist in Colorado who utilizes The Regenexx Procedure, an adult stem cell therapy that is used to successfully treat bone, joint, back and ligament conditions and helps patients avoid the need for more invasive orthopedic surgery. Dr. Centeno has published numerous medical research papers on the clinical application of adult mesenchymal stem cells. More information on Dr. Centeno can be found at here.
About Zannos Grekos, M.D.
Zannos Grekos, MD, FAAC is an invasive cardiologist with extensive experience and training in the field of stem cell therapy. In collaboration with major international treatment and research centers, he has developed many of the protocols used for adult stem cell therapy throughout the world. Dr. Grekos also trains physicians in the evaluation and treatment of patients receiving stem cell therapy. He was recently appointed to the Science Advisory Board of the United States' Repair Stem Cell Institute and is a member of the International Society for Stem Cell Research (ISSCR). Dr. Grekos is also working with several members of Congress in promoting the Adult Stem cell Caucus to further educate our elected representatives on the safety and efficacy of adult stem cells. More information on Dr. Grekos can be found at Regenocyte .
MEDIA CONTACT:
Holly Hamann
720-290-0007
###