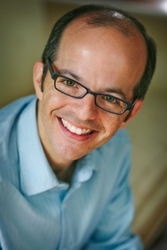 Statistics show that more than 90 percent of college students use Facebook, therefore it's critical for researchers who study student development to closely examine the relationship between usage and student performance and behavior
Lock Haven, PA (PRWEB) May 20, 2009
Recently released research on the link between Facebook usage and poor academic performance has sparked debate in the world of academia. Though highly publicized, and in some cases sensationalized according to the researcher, no controlled experimental study was conducted, leading many to question the results and implications broadcast by mainstream media. While research does indicate that there is a relationship between very high Facebook usage and difficulty with time management and study skills, researchers have uncovered other correlations that may be far more compelling. New research by Dr. Reynol Junco and his colleagues indicates that Facebook's positive impact on student engagement and its vast potential for enhancing learning, specifically among college students, may greatly outweigh any negative results.
"Statistics show that more than 90 percent of college students use Facebook, therefore it's critical for researchers who study student development to closely examine the relationship between usage and student performance and behavior," said Dr. Reynol Junco, author, researcher and associate professor at Lock Haven University. "Academia is often slower to adopt technology and recent media stories about Facebook have played on faculty misconceptions. Contrary to the recently released data, our research indicates that there is a strong relationship between Facebook usage and student engagement, which is a huge indicator of student success."
Dr. Reynol Junco is the lead editor of "Using Emerging Technologies to Enhance Student Engagement", a recently published volume on emerging technologies, their impact on student achievement and their usage in academia. Research published in the volume shows that among highly active Facebook users, more reported high or very high connections to friends, participation in one or more student organizations and high connection to their university. All three variables have been proven to be related to higher grade point averages and student persistence in other research.
Additionally, according to Dr. Junco's research, Facebook can be used by members of higher education to help enhance student learning, build a sense of community, further increase student engagement and facilitate communication between educators and students. Based on his findings, Dr. Junco highly recommends that members of higher education learn more about social media networking sites and become comfortable with them so that they can eventually join and model appropriate usage for students. He also encourages the use of Facebook applications such as Courses 2.0, Swift Kick's Red Rover and Blackboard Inc.'s Blackboard Learn to help educators effectively connect with students and communicate class information.
In August 2009, Dr. Reynol Junco will launch one of the first controlled experimental studies of social media's impact on grade point averages. He and his team will evaluate Twitter's effect on first year student engagement and academic performance. The study will conclude in October and grades will be reviewed in December.
"As students continue to utilize emerging technologies, it's increasingly important that we research their impact on students, and explore ways in which students can use these technologies responsibly," said Dr. Junco. "Social media plays a hugely significant role in the everyday lives of our students, and educators will have to become active participants in the movement if they want to continue to effectively communicate with them and help them succeed."
For more information about "Using Emerging Technologies to Enhance Student Engagement" or to schedule an interview with Dr. Reynol Junco, visit http://www.reyjunco.com or email Dr. Junco at media @ reyjunco.com.
About Dr. Reynol Junco:
Dr. Reynol Junco is an Associate Professor in the Academic Development and Counseling Department and Director of Disability Services at Lock Haven University in Lock Haven, Pennsylvania. As a researcher, he studies emerging technologies and their impact on students' academic performance, behavior and development. Dr. Junco received his B.S. in psychology from the University of Florida and his M.S. in clinical psychology and D. Ed. in counselor education from Pennsylvania State University. Dr. Junco is the author of "Connecting to the Net Generation" and the lead editor of "Using Emerging Technologies to Enhance Student Engagement". He has contributed to "Your College Experience: Strategies for Success" and "Meeting Challenges and Building Support: Creating a Climate for First-Year Student Success".
###