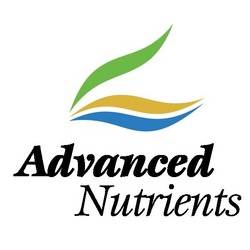 Americans have turned to home hydroponics gardening to beat tough times
Seattle, WA (PRWEB) May 26, 2009
As recession and job layoffs batter real estate, manufacturing, banking and the stock market, the hydroponics gardening industry is seeing a boom in sales of seeds, equipment, and supplies.
"Americans have turned to home hydroponics gardening to beat tough times," explains Michael "Big Mike" Straumietis, co-founder of Seattle-based Advanced Nutrients. "We see reports that Burpee Seeds has seen a 39% sales increase last quarter. Scotts Fertilizer is reporting a 33% profit increase last quarter. Advanced Nutrients sales are up 103% compared to the same quarter in 2008."
What's more, the National Gardening Association projects that 43 million households will grow some of their own fruits, vegetables, berries and herbs this year -- a rise of at least 19 % over last year.
Straumietis says his company's sales grew 36% in 2008, and he's counting on the entire recession-proof hydroponics gardening sector to continue its upward sales and popularity growth.
And according to Advanced Nutrients co-founder Robert C. Higgins, the hydroponics boom is benefiting consumers, manufacturers and retailers.
"At a time when many small businesses are closing shop, our hydroponics retailers are tallying record sales," Higgins affirms. "They're getting new customers, returning customers, and bigger investments from established customers."
What accounts for the upturn in the hydroponics economy?
Advanced Nutrients co-founder Gino Yordanov says Americans are looking to cut food prices, eat homegrown veggies and fruits that have higher quality than store-bought, and find rewarding hobbies as economic realities keep them closer to home.
"Add to that technological developments that make it easier for people to garden at home," Yordanov explains. "In the past five years, you've seen retailers offering convenient plug and play gardening units that make it virtually automatic for people to get large yields of tasty produce and flowers.
Michael Straumietis says his company's impressive sales growth partially comes from Advanced Nutrients own hydroponics innovations.
"Our new nutrients eliminate technical hoops and hurdles growers used to have to jump through. Now it's easier for them to maximize every aspect of their garden's growth," Straumietis says. "What we've found is that hydroponics isn't just recession-proof, it's recession-friendly."
###