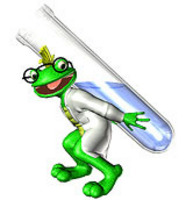 Even as people lose jobs across the board, they still need health care
Seattle, WA (Vocus) May 25, 2009
With first quarter job growth in healthcare off by about 40 percent from first quarter 2008, job seekers might have expressed concern that a field once thought to be recession-proof was succumbing to economic pressures. However, job growth remained steady through April, with 17,000 new jobs created -- 3,000 more than in March.
As healthcare groups look to save money without cutting patient care standards, they have begun highlighting more alternatives to layoffs, such as unpaid furloughs, salary and 401(k) freezes, and the elimination of executive positions. Unfortunately, this step is rarely enough -- in healthcare, pharmaceuticals, or any other industry -- and more layoffs were announced in April. Many hospital systems said they were planning to terminate some employees as well as freezing open positions. Moreover, one of the biggest -- New York City Health and Hospitals -- said their recent 400-deep layoff action was not enough, owing to an increase in uninsured patients (Wall Street Journal Abstracts, April 13, 2009). "Even as people lose jobs across the board, they still need health care," said Michele Hopps, director of marketing for MedZilla.com, the internet's leading source for healthcare, pharmaceutical, and biotechnology employment. "Hospitals can't in good conscience turn away people who need help, but if they're not getting reimbursed, they lose money and have to make it up in other ways. Sometimes that means layoffs." One interesting piece of mixed news on healthcare layoffs came from the Associated Press (April 18, 2009) -- a hospital in Paducah, Ky., cited a weaker flu season as a primary reason for layoffs, despite the worldwide panic over H1N1 flu ("swine flu").
As has been the case over the past six months, job seekers seem to be reacting to the news of layoffs and shrinkage in the industry by sitting tight and waiting for an upswing. No state saw a significant increase in the number of job seekers looking for new jobs; as for what they were looking for when they did search, relative flatness made it difficult to judge, but clinical research, traditionally a field that resists negative change, fell by almost one percent.
Interestingly, qualified employees were still highly sought-after in California -- even though several California-based health systems announced layoffs in April, companies increased their candidate search efforts by more than 11 percent since March 31. There was also a 7.5 percent jump in New Jersey, and 1.5 to three percent increases in several other states. Only in Texas was there a significant drop in companies seeking new employees, though it was a large one -- more than ten percent. Sales, managers, and research associates were less sought-after by companies planning to hire, though employers increased their efforts to find new oncologists by almost 1.5 percent.
April was also something of an anomalous month in job postings; numbers from MedZilla.com indicated jumps of 15 percent or more in postings for primary care, and a combined increase of more than 50 percent in management positions. That number, however, is likely artificially inflated, owing to the number of management positions being left open so companies can save money by not hiring employees that will demand higher paychecks. A parallel could be drawn to the U.S. television industry, which is seeing news anchors -- traditionally some of the highest-paid employees -- losing their jobs or retiring and not being replaced.
With all the bad news about jobs -- even taking into account the 17,000 new ones created in April -- fear of getting downsized is likely one of the biggest motivating factors in employees doing their jobs better. The problem is that they may feel taken advantage of. "Remember that as the market gets more competitive there's more incentive for your manager to look harder at what you're doing," said Hopps. "In a way, it's a positive thing; it reminds you what you're there to do in the first place and could even lead to a better bargaining position when things turn around."
About MedZilla.com:
Established in mid-1994, MedZilla is the original web site to serve career and hiring needs for professionals and employers in biotechnology, pharmaceuticals, medicine, science and healthcare. The MedZilla jobs database contains about 7,500 open positions. The resume database currently contains over 285,000 resumes with 16,800 less than three months old. These resources have been characterized as the largest, most comprehensive databases of their kind on the web in the industries served.
Medzilla® is a Registered Trademark owned by Medzilla Inc. Copyright ©2009, MedZilla, Inc. Permission is granted to reproduce and distribute this text in its entirety, and if electronically, with a link to the URL http://www.medzilla.com. For permission to quote from or reproduce any portion of this message, please contact Michele Hopps, Director of Marketing and Development, MedZilla, Inc. Email: mgroutage(at)medzilla.com.
###