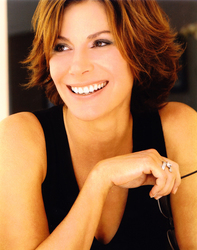 I am very excited to be working with Bradford Licensing
Montclair, NJ (Vocus) May 30, 2009
Established in 1986, Bradford will utilize its 23 years of industry experience to procure licensing deals coinciding with the brand's vision of accessible luxury.
"We are thrilled to be partnering with the Countess. She is a remarkable woman of strong character, a determined and fashionable role model for today's sprawling marketplace. Such an integral brand will unquestionably make its mark on the licensing industry," states Michelle Minieri, President of Bradford.
Raised in Connecticut by her Algonquin father and a French mother, Countess Luann de Lesseps knows firsthand that class is a state of mind, not a birthright. On her first trip to Europe, The Countess fell in love with the Italian lifestyle, and remained in Italy to model, eventually becoming a TV personality. After three years of absorbing continental manners and style, she began a fairy-tale romance with Alexandre Count de Lesseps, a French Aristocrat of the Suez Canal dynasty, and married into high society. The Countess is a living example that elegance, taste, and chic can be acquired. It is this sophistication that she hopes to share with consumers.
"I am very excited to be working with Bradford Licensing," said Countess Luann de Lesseps "Through the fans, I've realized that there is a real desire to learn more about manners and etiquette and that you don't have to be rich, famous, or noble to have an unforgettable presence and feel comfortable anywhere, anyplace, anytime. My aim is to help others achieve elegance, or at least know how to fake it until it comes naturally."
The Countess has garnered a large fan base from "The Real Housewives of New York City," whose show site on BravoTv.com during the week of May 4, 2009 ranked as one of the top 10 most visited show sites of all broadcast and cable series according to Hitwise Broadcast and Cable Report. With the help of this success, the Countess has become widely recognized as a manners and etiquette expert amid the show's audience.
Drawing from her years of experience traveling the world to some of the most lavish locations and meeting with Kings, Queens and other royalty, the Countess Luann brand will offer products that are luxurious, yet attainable. Bradford plans to extend the brand into product categories such as apparel, jewelry, eyewear, fashion accessories, health and beauty, outdoor/tabletop and more, with an emphasis on affordability.
The Countess has been featured in publications around the country and internationally including People Magazine, The New York Times, Harpers Bazaar, The New York Post, USA Today, Woman's Day, New York Times Magazine, Life & Style Magazine, Entertainment Weekly and has made numerous television appearances including The Today Show, Good Morning America, Extra and Entertainment Tonight.
The Countess is also an author, having just published her first book, "Class with the Countess": How to Live with Elegance and Flair, (Penguin) which hit bookshelves on April 16, 2009.
Companies interested in partnering with The Countess should contact Bradford Licensing at info@bradfordlicensing.com. Appointments for the Licensing International Expo 2009 to discuss the property are available at present.
About The Countess: Countess Luann de Lesseps is one of the six stars of Bravo's hit reality show "The Real Housewives of New York City" and has taught etiquette on numerous morning television shows. She lives with her family in New York, the Hamptons, and Gstaad.
About Bradford Licensing, LLC: Established in 1986, Bradford Licensing is a full-service brand licensing agency with worldwide brand extension capabilities. Bradford develops licensing programs based on the leading corporate brands, television series and characters, fashion brands, celebrities, sporting events and non-profit organizations. Bradford is based in tri-state metro area and maintains a network of partners in all major foreign countries, including Europe, the Asia Pacific Rim, and South America. Current Bradford clients include Pepsi, 7Up, Mountain Dew, City of Beverly Hills, Aspen Colorado, Marilyn Monroe by Shaw Family Archives, and PEZ Candy among others.
###