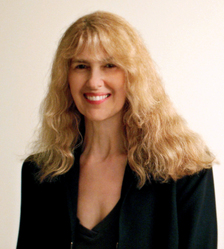 Feel Free to Prosper - Two Weeks to Unexpected Income With the Simplest Prosperity Laws Available Today.
Los Angeles, CA (PRWEB) June 16, 2009
Two weeks to unexpected prosperity. As incredible as it may sound, Marilyn Jenett, the Los Angeles-based founder of Feel Free to Prosper, has countless testimonials to prove people can have unexpected financial breakthroughs in two weeks using simple practices that take just minutes a day.
Jenett's Los Angeles seminars and online presence have made her a sensation akin to popular law-of-attraction teachers of The Secret and Oprah friend and radio host Marianne Williamson.
Truly a social media success story, Jenett's memoir, tracing her journey from special event entrepreneur to New Age mentor, drew more than 23,000 hits on Ryze.com. That attracted an agent, leading to the recent book deal. The upcoming book is based on Marilyn's teachings and is titled, "Feel Free to Prosper - Two Weeks to Unexpected Income With the Simplest Prosperity Laws Available Today."
"People ask me if it's literally possible for my programs to create results in just two weeks," Jenett said. "The answer is yes. The principles are simple. It's like having the universe on speed dial."
Jenett's testimonials come from men and women from all walks of life across the globe. Her clients and students include working moms, business owners, entrepreneurs, real-estate agents, professionals, jobseekers, coaches, retirees, artists and Olympic champion Catherine Garceau.
The universal laws of attraction and manifestation espoused by Jenett (pronounced juh-NAY) are the culmination of years of study and living the principles with tremendous success in her own life. Jenett drew major media attention for her event business that acquired exotic locations, such as castles, Hollywood mansions, and islands, for corporate events for clients such as Campbell's® and Michelin®.
The Feel Free to Prosper book is scheduled for a spring 2010 release. In the meantime, requests for Jenett's programs, available as downloadable lessons and audio recordings at Feel Free to Prosper Programs, continue to grow.
A testimonial from Allison Wilcox, in Buffalo, NY, illustrates the kind of results students are reporting. Wilcox said she was 'at the lowest financial point' in her life. She said her husband lost his job and the couple had to choose between paying the electric bill and buying groceries. Ordering Jenett's prosperity program was an act of faith.
"Within 24 hours, the manifestations started," Wilcox said. She said she was offered a job, and a loan was forgiven. That was only the beginning. Wilcox said the principles also helped her overcome a phobia that had kept her from driving for more than seven years. Other manifestations included a new car and a dream job that allows her to earn graduate degrees, tuition free.
Jenett said the primary focus of her program is in the area of financial prosperity. But she said the principles also apply to other aspects of people's lives, including health, relationships, weight loss and spirituality.
Popular programs include the original "Feel Free to Prosper" teachings; "I Create My Body" (how to lose weight using a little known mental technique); "The Gratitude Call" (a powerful way to change circumstances) and "Release is Magnetic" (how to resolve problems and heal relationships). To celebrate her book deal, Jenett is offering a $50 discount on her Feel Free to Prosper programs for those who enter the code word "universe" in the coupon code box on the shopping cart.
This release was prepared by her publicist, Doris Bloodsworth of Crosswords Communications. For additional information about Jenett or her Feel Free to Prosper programs, contact Marilyn Jenett or visit Feel Free to Prosper.
About Feel Free to Prosper:
Feel Free to Prosper is a simple but powerful program based on mental and spiritual laws and the subconscious mind. It includes a series of lessons and mentoring sessions that produce fast results. Marilyn Jenett created the program to mentor and teach others how to become aligned with universal laws and to accept their right to prosper. Jenett was just signed by publisher Marc Allen at New World Library.
###