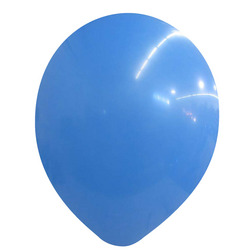 West Branch, IA (PRWEB) June 2, 2009
Balloons Tomorrow is announcing three exciting new colors to our custom balloons line: periwinkle, brown, and metallic copper. The new colors are perfect for color matching needs for corporate identity and weddings. Due to popular demand, Balloons Tomorrow will offer custom balloons in these three beautiful new colors. Brides who want to decorate with custom balloons will find these three new colors especially tantalizing.
Many bridal websites suggest a two to three color combination for your wedding pallet and brown has been very popular for spring and fall weddings. With brown and pink, brown and green, brown with gold, brown and blue, etc...Our new colors for custom balloons offer new depth to the colors available at BalloonsTomorrow.com.
Since fall is the new spring for weddings, wedding planning should be underway. Our new custom balloons color brown is a very popular main or accent color for an autumn wedding. The Decorator Brown is a transparent balloon and white or cream ink would look very pretty, and the Metallic Copper is an opaque, shiny balloon with white or cream ink also suggested on this color. The Periwinkle Blue is new in our Decorator colors and is opaque as well. This shade of blue is close to middle of the blue spectrum and is a lovely accent color to be used any time of year.
When ordering custom balloons for a wedding, many of our clients will have the bride and groom's names with the wedding date and we suggest some form of clip art if possible to print the largest imprint area possible. Please ask to see a selection of our wedding clip art with your selection including (but not limited to): interlocking hearts, two doves with a heart, wedding bells, and champagne flutes with confetti.
There are many ways to use custom balloons throughout your wedding. The latex balloon products available at Balloonstomorrow.com are 100% biodegradable and earth friendly. A balloon release will tell your friends that you think green and there is no clean up! Each guest is presented with a balloon after the wedding, and as the bride and groom leave the church, the air is filled with custom balloons! Columns or arches can be built for guests to walk under like a canopy. A very inexpensive table decoration could be a simple cluster of 3 or 4 custom balloons on each table with your personalized message or photograph. Special attention to the head table would be stunning with a simple balloon arch. Custom balloons are a budget friendly addition to your event and make a huge splash for pennies each. We suggest one balloon per guest for decorating.
For additional information regarding our custom balloons please visit our web store for more ordering information and to request a color sample of any of our amazing custom balloon colors.
Contact:
Erin Joseph, sales manager
Balloons Tomorrow
800-343-4347
http://www.balloonstomorrow.com