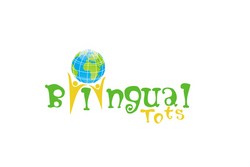 We're very excited to have an opportunity to extend our reach like this so quickly after starting our programs
Boulder, CO (PRWEB) June 3, 2009
Bilingual Tots, an immersion language school designed specifically for children 0 to 5, has proven so successful in the Boulder area that it has launched nationwide. The company will add many more locations in September, expanding beyond the immediate Boulder and Metro Denver markets.
"We're very excited to have an opportunity to extend our reach like this so quickly after starting our programs," said Agnes Roszell, founder and director of Bilingual Tots. "The well-researched philosophy that underlies Bilingual Tots--that small children are capable of learning numerous languages at a native or near-native speaker level if they are exposed at the earliest age possible--has proven popular here in Boulder, and now we'll be able to roll out classes across the country."
Bilingual Tots offers total immersion in the target language with native teachers in order to help them capture the authentic accent and sound system of the language they're learning. Parents of children 0 to 3 must be present during class, and all parents are given materials that help reinforce the language learning at home. Each 50-minute Bilingual Tots class is limited to no more than six children so that each teacher can devote time to one-on-one interaction in addition to group activities that center on play and simple interaction with the native-speaker teachers.
"The human brain is more receptive to language development in our younger years," said Roszell. "Bilingual Tots uses the power of experience, repetition and conversation--with riddles, songs and stories--to teach the children how to communicate before they begin to lose the ability to distinguish and reproduce another language. And learning a second language is undoubtedly the best way to make our children smarter and more curious--giving them a real advantage in our increasingly global world."
Bilingual Tots is hiring thousands of teachers around the country, paying them between $ 20- $ 40 dollars per 50-minute class.
Bilingual Tots offers Spanish, French, German, Italian, Hungarian, Tibetan, Russian, Mandarin Chinese, and Hebrew classes. For more information please visit http://www.bilingualtots.com
###