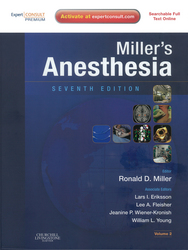 Having the foremost international expert on PONV state that Friedberg's PK anesthesia is non-PONV published in Miller's 'Anesthesia' is an enormous endorsement and a historic landmark for the PK anesthesia 'recipe,'
Corona del Mar, CA (PRWEB) June 9, 2009
Postoperative nausea and vomiting, or PONV, was identified in a 1999 scientific study as the number one anesthesia outcome patients most wanted to avoid.
Miller's 'Anesthesia' has been the most respected anesthesia textbook for the past 25 years. In his unprecedented PONV chapter, Christian C. Apfel, M.D., Ph.D., the world's foremost PONV expert, cited PK anesthesia as an essentially a non-PONV technique.
Also in his chapter, Apfel wrote that as long as drugs like 'smelly' gases (inhalational anesthesia) and narcotics (intravenous opioids) are given as anesthesia, anti-nausea drugs are of limited usefulness to prevent PONV.
"Having the foremost international expert on PONV state that Friedberg's PK anesthesia is non-PONV published in Miller's 'Anesthesia' is an enormous endorsement and a historic landmark for the PK anesthesia 'recipe,'" says Friedberg, a recognized expert in cosmetic surgery anesthesia.
What's the 'recipe?' If one doesn't give drugs that make patients sick to their stomachs, PONV rarely occurs. PK anesthesia doesn't give either 'smelly' gases or narcotics but uses only intravenous propofol and ketamine.
In his chapter, Apfel cited Friedberg's 1999 PK anesthesia paper reporting a 0.6 percent PONV rate which was unequalled by any other anesthetic, with or without antiemetic prevention. Not surprisingly, patients who've had PK anesthesia also reported a high satisfaction with their anesthesia experience.
"Having my PONV outcomes favorably compared with PONV outcomes published by the prolific Professor Paul F. White, Ph.D., M.D., was a great accolade. This comparison was all the more significant coming from a world-renowned researcher like Dr. Apfel," Friedberg says.
PONV does not cause death. However, having PONV after surgery makes patients so miserable it often makes them wish for it. PONV can have serious implications for surgery outcomes.
In rare cases, extreme retching from PONV can tear the esophagus, the tube that takes food from the mouth to the stomach. More commonly, PONV tears sutures or causes blood clots (hematomas).
"I was very naive about eliminating PONV. Without generating profits for some patent-protected drug (i.e. a 'proprietary' as opposed to a generic one) as part of the PONV solution, little notice would be given to the 'solution,' no matter how simple, safe or cost efficient," Friedberg commented.
Dr. Apfel's chapter appears 'deep' in Miller as Chapter 86 of 102. Hence, it may not garner as much attention as it warrants, especially for patients who've experienced PONV and were hoping for change from the anesthesia profession.
Since August 2001, CosmeticSurgeryAnesthesia.com has been empowering patients to ask for PK anesthesia, a safer alternative to general anesthesia for cosmetic surgery.
With Dr. Apfel's endorsement of PK anesthesia now published in Miller's 'Anesthesia' as further validation, more patients may get their request fulfilled, especially if they bring a copy of this release with them when they have their consultation with their surgeon.
In 1992, Dr. Barry Friedberg developed PK anesthesia to maximize patient safety in http://www.reuters.com/article/pressRelease/idUS90064 14-Oct-2008 PRN20081014 [office-based anesthesia] for cosmetic surgery. Since then, he has established his expertise in the field for both patient safety and comfort.
Dr. Friedberg has published extensively in both the cosmetic surgery and anesthesia literature, and, in 2007, the definitive book from Cambridge University Press, 'Anesthesia in Cosmetic Surgery,' now on sale in Brazil, world's number one country for cosmetic surgery (in Portuguese translation).
Dr. Friedberg is also the founder of the Goldilocks Anesthesia Foundation, a non-profit organization whose mission is to educate Americans about the public health risk of routine anesthesia over medication and the value of brain activity monitors in eliminating, or greatly reducing, those risks.
For more information about cosmetic surgery anesthesia or Dr. Barry Friedberg visit http://www.CosmeticSurgeryAnesthesia.com or http://www.DrFriedberg.com.
Media contact:
Barry L. Friedberg
1-949-233-8845
# # #