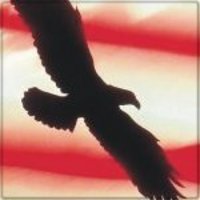 West Hollywood, CA (Vocus) June 30, 2009
The Serious Injury Attorneys Group has expanded its already broad personal injury lawyer practice to include a very highly qualified affiliate California food poisoning attorney with a particular interest in E. coli HUS Listeria and Salmonella cases. Nick Allis is a former President of the Beverly Hills Bar Association. As a part of honing his skills specifically to become a premier food poisoning lawyer, this highly acclaimed attorney learned the subject from the bottom up, including taking the course in "food management" and passing the test to become a "certified food manager." This represents the kind of dedication that the Serious Injury Law Group appreciates in our affiliate lawyers.
The addition of food poisoning law to the practice areas of the Serious Injury Attorneys Law Group is intended to further extend their personal injury practice coverage and their commitment to excellence. Their California medical malpractice lawyers have a particular interest in obstetrical malpractice and birth injury cases. They have also made important contributions to change the standards of medical and hospital care nationwide, including by bringing what was heralded in the press as the first AIDS medical fraud case in the United States (Consolidated Case No. BC 044339), resulting in a widely acclaimed multimillion dollar jury verdict against the physicians for medical malpractice and fraud and against the hospital for conspiracy to defraud the patients. The lead medical malpractice attorney, Ray Henke, also testified before the United States House of Representatives with regard to the case, urging the importance of controlling health fraud.
Their California pharmaceutical product liability attorneys are currently are involved in/or investigating the Ortho Evra Patch and its alleged association with heart attack, stroke and pulmonary embolis: Digiteck cases arising from an alleged manufacturing defect resulting in over dosage, contaminated Heparin manufactured at Baxter's China facilities allegedly resulting in anaphylactic reaction; and Requip, a Parkinson's drug manufactured by GlaxoSmithKline which has allegedly resulted in an increased incidence of compulsive gambling. The drug side effect lawyers of The California Serious Injury Lawyers Group are also investigating Chantix, a Pfizer drug which the FDA has warned of a high incidence of reports of serious depression, suicide and attempted suicide.
Their auto accident lawyers represent those seriously injured as the result of motorcycle, bicycle and big rig truck accidents. Their California auto accident lawyers have published scientific review articles on cell phone accident litigation, and have campaigned for comprehensive bans on the use of all cell phones while driving, including both handheld or hands-free cell phones. According to their own research, the scientific evidence demonstrates that conversation by handheld and hands-free cell phone results in the identical DUI level driving impairment and 4-5 fold increased likelihood that the driver will cause an accident. Their auto accident lawyers who see the outcomes of these accidents feel strongly that it is essential to curtail the large number of accidents resulting from what can only be described as an epidemic increase in the use of cell phones while driving over the past decade.
Their California elder abuse attorneys concentrate on elder abandonment and neglect, elder physical and psychological abuse in cases against nursing homes and retirement centers. Their California product liability lawyers are involved in a wide range cases involving defective products, from defective machinery to exploding cans to defective polo helmets. Their California premises liability lawyers focus on serious falls on residential, commercial and public property including for negligent failure to maintain the property or for property defects.
The Serious Injury Lawyers Group practices throughout Northern and Southern California, from San Diego to Sacramento, from Orange County to San Jose and Santa Clara County, from Los Angeles to the San Francisco Bay Area, Oakland and Berkeley.
Author/Contact: Ray Henke, Senior Trial Attorney, Serious Injury Law Group
# # #