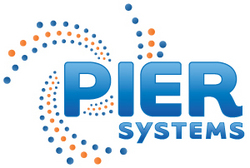 There's been a growing demand for in-depth PIER training
Bellingham, WA (PRWEB) June 4, 2009
PIER Systems, Inc., the leading provider of Web-based communications technology, is now offering exclusive PIER Certification Training sessions. The training sessions are intended to give participants an in-depth look at PIER functionality and development, provide advanced training for users of the PIER System, and offer valuable strategy techniques to address the many challenges communicators face today.
"There's been a growing demand for in-depth PIER training," said Gerald Baron, PIER founder and director of PIER Strategic Services. "PIER Certification Training is intended to answer those requests. We're excited to help PIER users develop greater competence and offer our expertise to assist organizations in successfully managing their communications."
PIER Certification participants will learn how to take a lead role in effectively implementing the PIER System within their organization in order to manage a successful two-way communications flow, strategize plans by reviewing best practices of leading organizations currently using PIER, and leave with the most in-depth, advanced PIER training available. PIER Certification is a prerequisite for consideration for the PIER Emergency Response Team.
These 2-day intensive training sessions will be held at the PIER Systems, Inc. headquarters in Bellingham, Washington June 25-26, July 16-17, August 13-14 and September 10-11. Gerald Baron will host the training sessions. Space is limited. Interested parties should register today using the PIER Certification Training registration form. Click here for more information.
About PIER Systems:
The PIER System is the world's first and only all-in-one, Web-based communications management system. Many Fortune 500 companies and top organizations including BP, Boeing Commercial Airplanes, Los Angeles Department of Water & Power, Marathon Oil Corporation, NASA, University of Houston, USDA and all 9 districts of the United States Coast Guard, use the PIER System for internal and external communications with employees, the public, investors, the media and more. PIER's advanced technology and powerful content management tools provide business continuity, safety solutions and preparedness standards. Features include contact lists, media management, mass notification, news and press release distribution, document approval and more in one easy-to-use platform. For more information visit http://www.PIERSystems.com .
###