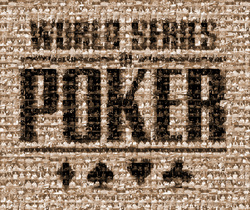 Las Vegas, NV (PRWEB) June 6, 2009
Image Masters Photography & Digital Imaging (IMPDI Worldwide), well known around the world for 'on location' gaming, hotel & resort photography, teams up with Harrah's Entertainment & ESPN for a 7th year covering the World Series of Poker for digital media, print & magazine use. IMPDI is synonomous with Poker imagery having covered major tournaments since 1999. Photo history includes years 2003- 2009 of the world's richest sporting event in history, the World Series of Poker.
Photos will be available from: WSOP poker tournaments; Tournament bracelet winners; WSOP final table photos; some WSOP players who cash in tournaments; celebrity participants; WSOP and Rio Lifestyle photos; past WSOP's (2003-2008); and Annie Duke & Don Cheadle's Ante Up for Africa charity poker event.
For a list of COVERED EVENTS from the 2009 WSOP, or IMPDI's complete HISTORICAL ARCHIVE DOWNLOADS go to IMPDI Worldwide Media Photo Site . If your organization requires a special EDITORIAL REQUEST please contact us and include "Urgent Media Request" as the subject line.
Or to access the same photos through the World Series of Poker homepage (full of background, live updates, and other useful information) go to http://www.worldseriesofpoker.com/ and click on PHOTOS to find WSOP MEDIA PHOTOS.
All images posted daily are name & event searchable. For any special requests or inquiries, please contact us and label subject line as "Urgent Media Request".
IMAGE MASTERS PHOTOGRAPHY & DIGITAL IMAGING (IMPDI Worldwide)
Image Masters Photography & Digital Imaging is a full service location photography company specializing in Casino/Gaming, Hotel/Resorts, Poker, Celebrities, Architecture, Food & Beverage, Product, Swim Wear & Fashion. Our complete line of resources, equipment and expertise allow us to produce the finest images for some of the world's premier corporations and publications. IMPDI, considered by many as the best in the industry, has the largest photo selection of professional poker players in the world. Poker players know us and we know how to photograph them. IMPDI is headquartered in St. Louis; with additional staff based in Memphis, Las Vegas, Los Angeles, New York, Myrtle Beach & Mexico- making no location out of reach. Visit IMPDI Worldwide to see our complete portfolio, schedule, and current contacts.
IMPDI- Your World is Our Studio!
HARRAH'S ENTERTAINMENT, INC.
Harrah's Entertainment, Inc. is the world's largest provider of branded casino entertainment. Since its beginning in Reno, Nevada, more than 70 years ago, Harrah's has grown through development of new properties, expansions and acquisitions, and now owns or manages casinos on four continents. The Company's properties operate primarily under the Harrah's®, Caesars® and Horseshoe® brand names; Harrah's also owns the London Clubs International family of casinos and the World Series of Poker®. Harrah's Entertainment is focused on building loyalty and value with its customers through a unique combination of great service, excellent products, unsurpassed distribution, operational excellence and technology leadership. For more information, please visit Harrah's Entertainment.
ABOUT THE WSOP
The World Series of Poker (WSOP) is the largest, richest and most prestigious gaming event in the world awarding millions of dollars in prize money and the prestigious gold bracelet, globally recognized as the sport's top prize. Featuring a comprehensive slate of tournaments in every major poker variation, the WSOP is poker's longest running tournament in the world, dating back to 1970. In 2008, the event attracted 58,720 entrants from 124 different countries to the Rio in Las Vegas and awarded over $180 million in prize money. The creation of the new delayed Main Event final table more than doubled ratings on ESPN year-over-year. In December, 2008 the WSOP was named the 7th most admired sports brand in North America by Turnkey Sports Survey, trailing only the more established NFL, MLB, NBA, NHL, NASCAR and PGA Tour among sports properties. In addition, the WSOP has formed groundbreaking alliances in broadcasting, digital media and corporate sponsorships, while successfully expanding the brand internationally with the advent in 2007 of the World Series of Poker Europe. For more information on the World Series of Poker, please visit our website at World Series of Poker Official Site.
###