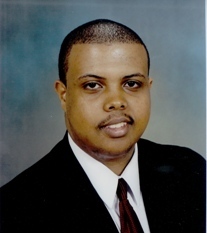 McLean VA (PRWEB) June 8, 2009
Kifle Bantayehu, a first-generation Ethiopian immigrant and Graduate Student, is breaking new ground with the re-launch of his work of literature - The Healing Conscious - combining the English language with Ethiopian culture. Moved by the AIDS epidemic, the author has, to date, donated twenty percent of the net proceeds to various organizations working to promote HIV/AIDS awareness and help those affected in Africa's developing nations, particularly children orphaned by this devastating epidemic. The Healing Conscious tells the story of an Ethiopian immigrant boy on his fascinating journey to America and adulthood.
The author - Kifle Bantayehu -recounts this poignant tale in poetic format. His inspirational collection of poems reflects the final words and thoughts of a dying man who traveled across the world, raised a family and became successful - finally fulfilling the American dream. These poems, written in a uniquely modern style, reflect a journey of sacrifice, courage and strength. There have been very few works of poetry written and published by Ethiopian authors.
"I wanted to tell a compelling story - which is based on the lives of my parents - of an immigrant who through much pain and sacrifice was able to leave his homeland of Ethiopia, with an equally-strong and motivated woman, and raise four children in the best possible environment for education, opportunity and happiness," says Bantayehu. He goes on to explain his motivation, "There are many wonderfully unique stories and novels depicting the lives of immigrants in America; but little said or depicted of the contributions and stories of the Ethiopian immigrant community residing in the United States. Not only do we, as Ethiopians, possess over 2,000 years of a rich, cultural heritage, but we are loving, caring and hard working people from whom the values of family, sacrifice, respect and camaraderie can be learned."
Born in the United States in 1980, Bantayehu grew up in Mexico, Kenya, Zimbabwe, Ethiopia and the United States. In 2002 he received his B.A. degree from the University of Virginia, and currently resides in Virginia. His poems are featured in several anthologies/collections.
Book Information:
Title: The Healing Conscious
Publisher: Lulu Press, Inc.
Edition: Softcover
Price: $15.80 (retail)
ISBN: 1411600770
Website: http://www.thehealingconscious.com
###