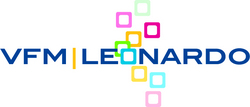 Toronto, ON & Serbia (PRWEB) June 10, 2009
VFM Leonardo, leading distributor of visual content for hotels worldwide today announced its partnership with Kult Dizajn, an interactive agency that specializes in 360° Virtual Tours. By offering distribution across VFM Leonardo's VNetwork, Kult Dizajn's hotel customers get more value from their online presence with exposure of their virtual tours on thousands of websites travel shoppers use to research, compare and book hotels online.
"Our ability to produce high-quality virtual tours for our hotel customers, combined with VFM Leonardo's expertise at getting visual content in front of millions of travel shoppers when they are ready to make a decision, leads to increased bookings. VFM Leonardo's distribution network is the perfect solution to complement our VR production services for the hospitality industry," states Ninoslav Adzibaba, General Manager of Kult Dizajn.
"By partnering with VFM Leonardo, Kult Dizajn is taking their production offering to the next level. Now, they offer a complete solution that helps hotels enhance their online presence across the largest network of travel websites. With access to our unparalleled distribution network, Kult Dizajn's customers will be able to better merchandise their properties and drive more bookings from online channels," Paolo Boni, CEO, VFM Leonardo Inc.
About Kult Dizajn
For more information, visit kultdizajn.com.
Media Contact:
Ninoslav Adzibaba
Kult Dizajn
+381 64 2500 580
info @ kultdizajn.com
About VFM Leonardo:
VFM Leonardo is the world's largest provider and distributor of online visual content for the hotel and travel industry. VFM Leonardo's content library includes more than one million digital photographs, videos and 360° virtual tours for over 80,000 hotels and resorts worldwide. Through VScape, VFM Leonardo distributes this content to its online media network of all fourGlobal Distribution Systems, Pegasus, and 30,000 plus travel-related channels including online travel agencies, travel research and supplier web sites, search portals and major travel intermediaries. VFM Leonardo's online media network includes industry leaders such as Sabre, Galileo, Travelocity, Orbitz, Priceline, Tripadvisor, Yahoo! Travel, Kayak, Google and many more. For more information, visit vfmleonardo.com.
Media Contact:
Julie Vieth
Communications Specialist
VFM Leonardo Inc.
http://www.vfmleonardo.com
111 Peter Street, 5th Floor
Toronto, ON, M5V 2H1 Canada
Toll free: 1.877.593.6634
Phone: 416-263-5446
Fax: 416-593-7572
Email: press @ vfmleonardo.com
# # #